#eco-techno-cosmo-logic

Proposal
SFB42 is organising an
intradisciplinary studygroup
and
artistic
ethnographic trip
to the
LNGS Laboratori Nazionali del Gran Sasso
(the largest underground laboratory in the world) together with
Jol Thomson
and Physicists from the
SFB1258
, TUM.
Artists and Physicists will produce common epistemic objects to be presented within a one-day
conference performance
in 2019.
For the trip, the project group will be divided into working groups (of physicists and artists) looking upon a specific experiment taking place at the LNGS. The 4-day trip (including arrival and departure) will include a day in the LNGS with LabVisits to the three experiments BOREXINO, GERDA and CRESST. These experiments are working on the research about dark matter, neutrinos and cosmic messengers. We will also plan a hike to Gran Sasso mountain and a visit to the nearby town of L'Aquila. This collective experience is the starting point for the production of joint works, to be realised during a production phase from December to the end of February.
STUDYGROUP

Date: 29-31 Oct 2018
Location: AdBK, Gartenhaus
Participants: AdBK Students, SFB1258/TUM Physicists

Directed by Jol Thomson and supported by SFB42. Collective preparation in a three-day workshop Performative exercises are accompanied by an introduction to the scientific background by Prof. Dr. Stefan Schönert.
FIELD TRIP

Date: 25-29 Nov 2018
Location: LNGS, Gran Sasso, L´Aquila
Participants: Studygroup


Laboratori Nazionali del Gran Sasso (the largest underground laboratory in the world). Located in the Gran Sasso Mountain.
Experiments
CRESST
–
Searching for Dark Matter
With the CRESST experiment – Cyronic Rare Event Search with Superconducting Thermometers, physicists from around Europe are searching for a new form of matter, the Dark Matter. This is believed to be the missing matter of the universe. To search for Dark Matter, detectors operating at very low temperatures have been developed, where particle interactions can heat up the detectors strongly enough in order to be detected.
GERDA
–
Are neutrinos identical to their antiparticles?
Next to photons, neutrinos are the most abundant particles in the universe and therefore influence it sustainably. Still, they are almost undetectable to us since they interact with matter extremely weakly.
Their most remarkable feature is currently only an assumption and still awaits verification: neutrinos could be their own antiparticles. This property would confirm theoretical preconceptions and would significantly change our current understanding of the structure of matter and of the development of the universe. The GERDA experiment (GERmanium Detector Array) should get to the bottom of this hypothesis.
BOREXINO
–
a deep look into the sun
Borexino - BORon solar neutrino EXperiment – is a solar neutrino real time experiment makes use of the neutrino-electron scattering reaction to detect neutrinos emitted from the Sun. Besides the possibility to study the intrinsic properties of neutrinos, they also provide an exceptional way to look deep into the nuclear reactions of our sun. BOREXINO is part of the Super Nova Early Warning System.
STUDY GROUP * 29-31 OCT 2018 * GARTENHAUS ADBK

A collective preparation within a three-day workshop directed by Jol Thomson. Performative exercises and work presentations are accompanied by an introduction to the scientific background about the LNGS by Prof. Dr. Stefan Schönert.
Day one
Elizabeth Mondragon told us about the CRESST Experiment and the search for Dark Matter, Christoph Wiesinger about the GERDA and the study of Neutrinos, and Diogo da Cruz presented his last projects with a performative artist talk.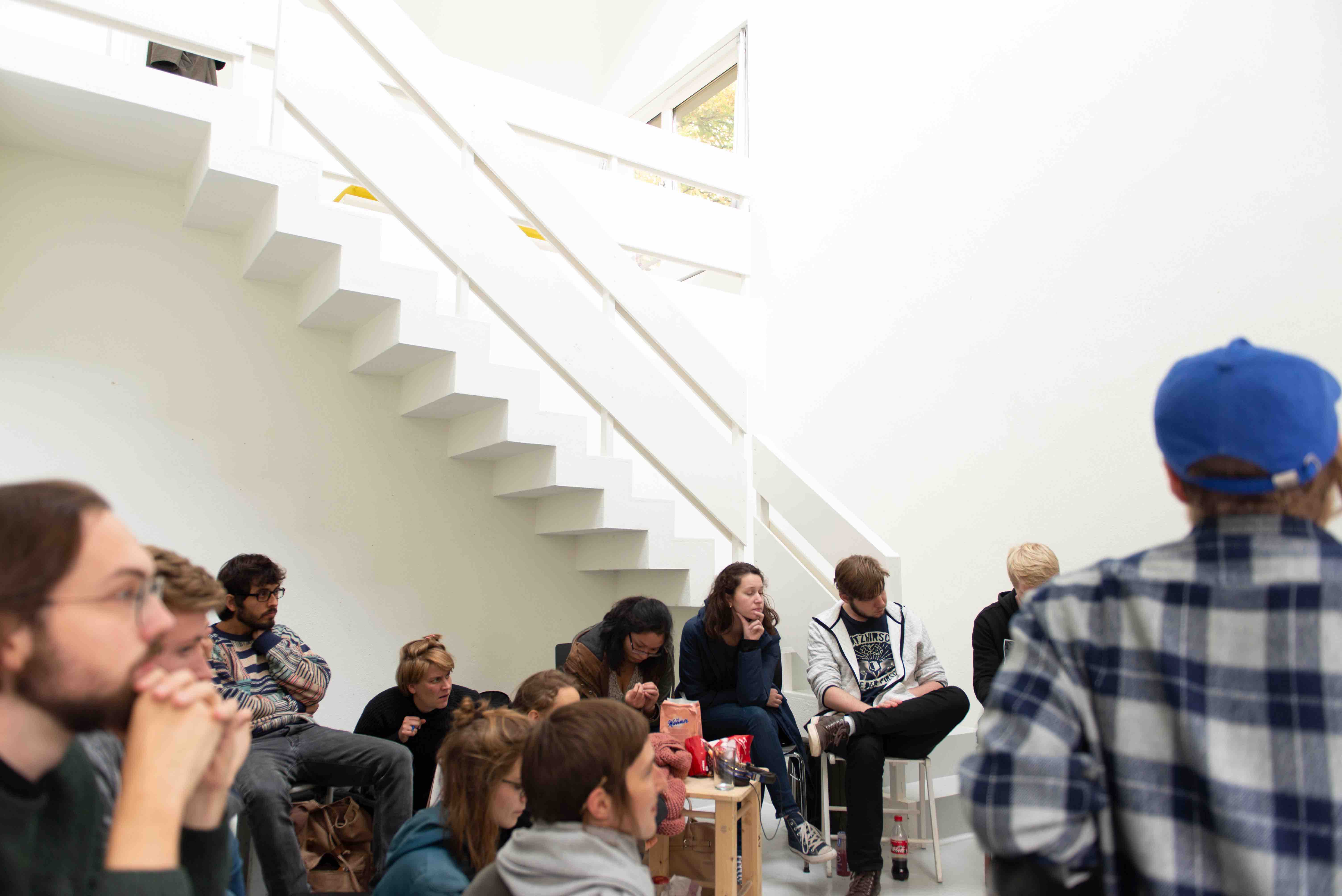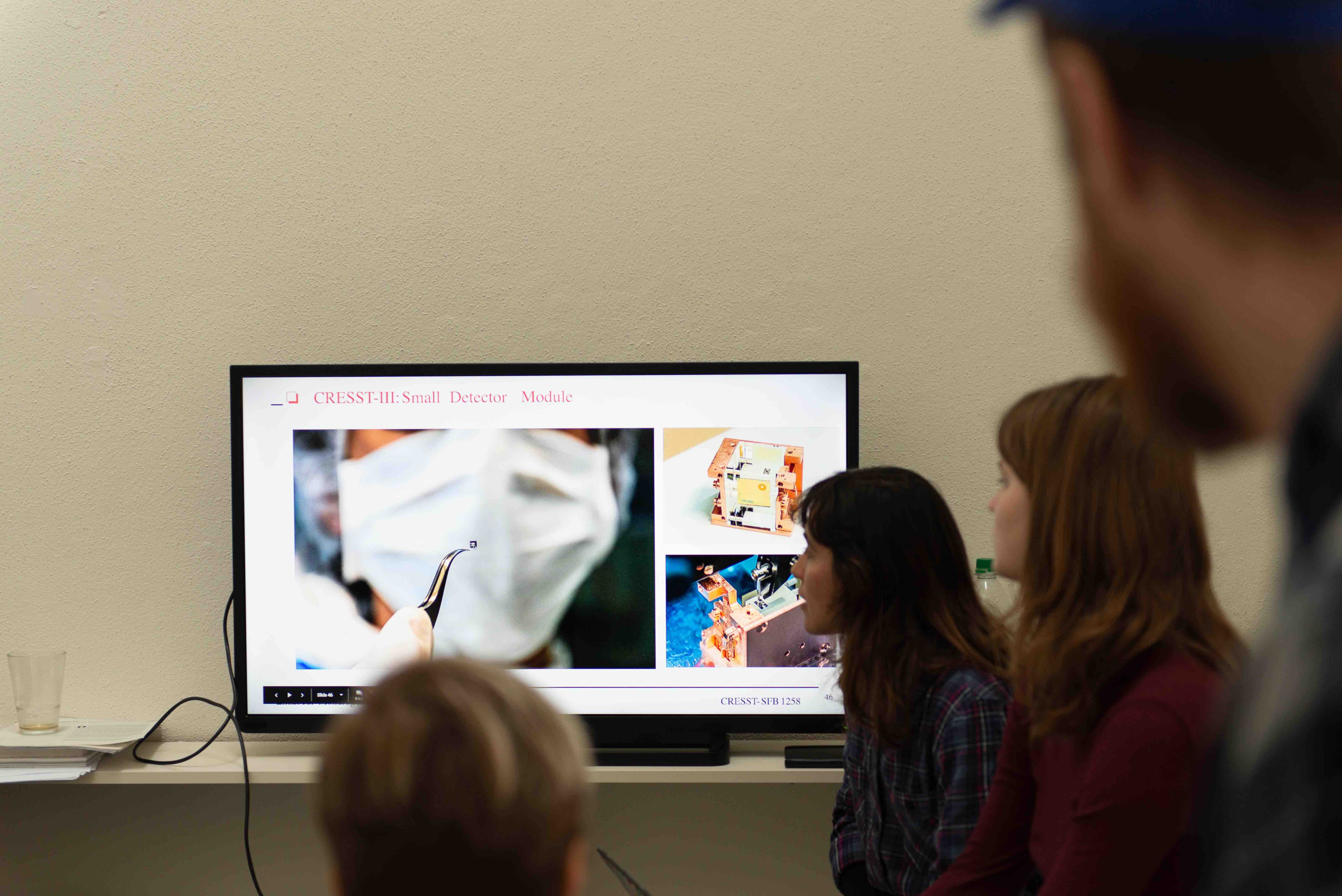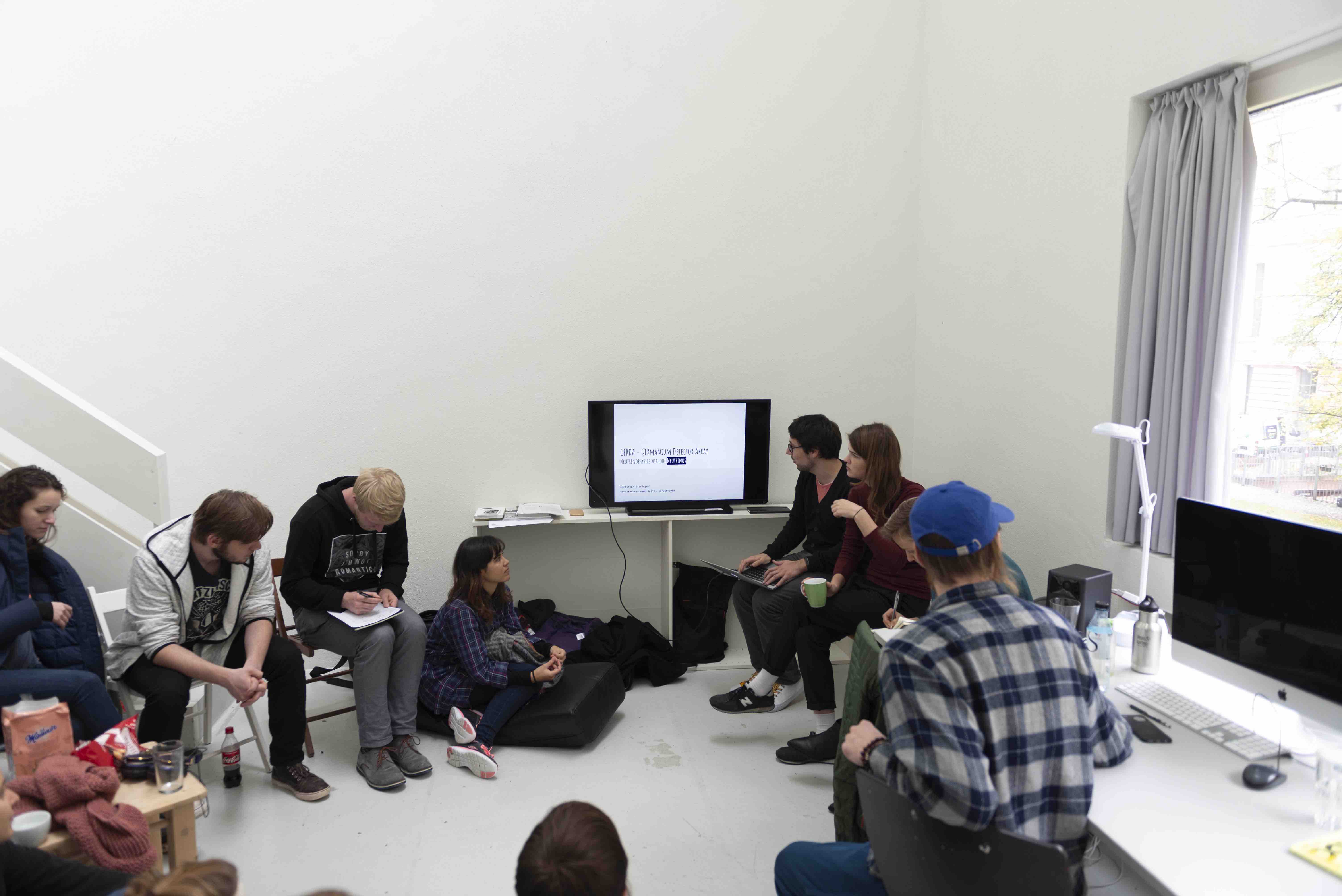 Day two


Konrad Altenmüller talekd about the Borexino experiment, studying solar neutrinos in one of the most purest places in the world. Jol Thomson talked about diffraction and his audio-video composition G24|0vßß. We also had presentations of the physicists and artists Marisa Zengerle, Stephanie Olszewski, Andreas Erhart, Lou JP Mußgnug, Timur Turkovic, Simona De Fabritiis and Cordula Schieri.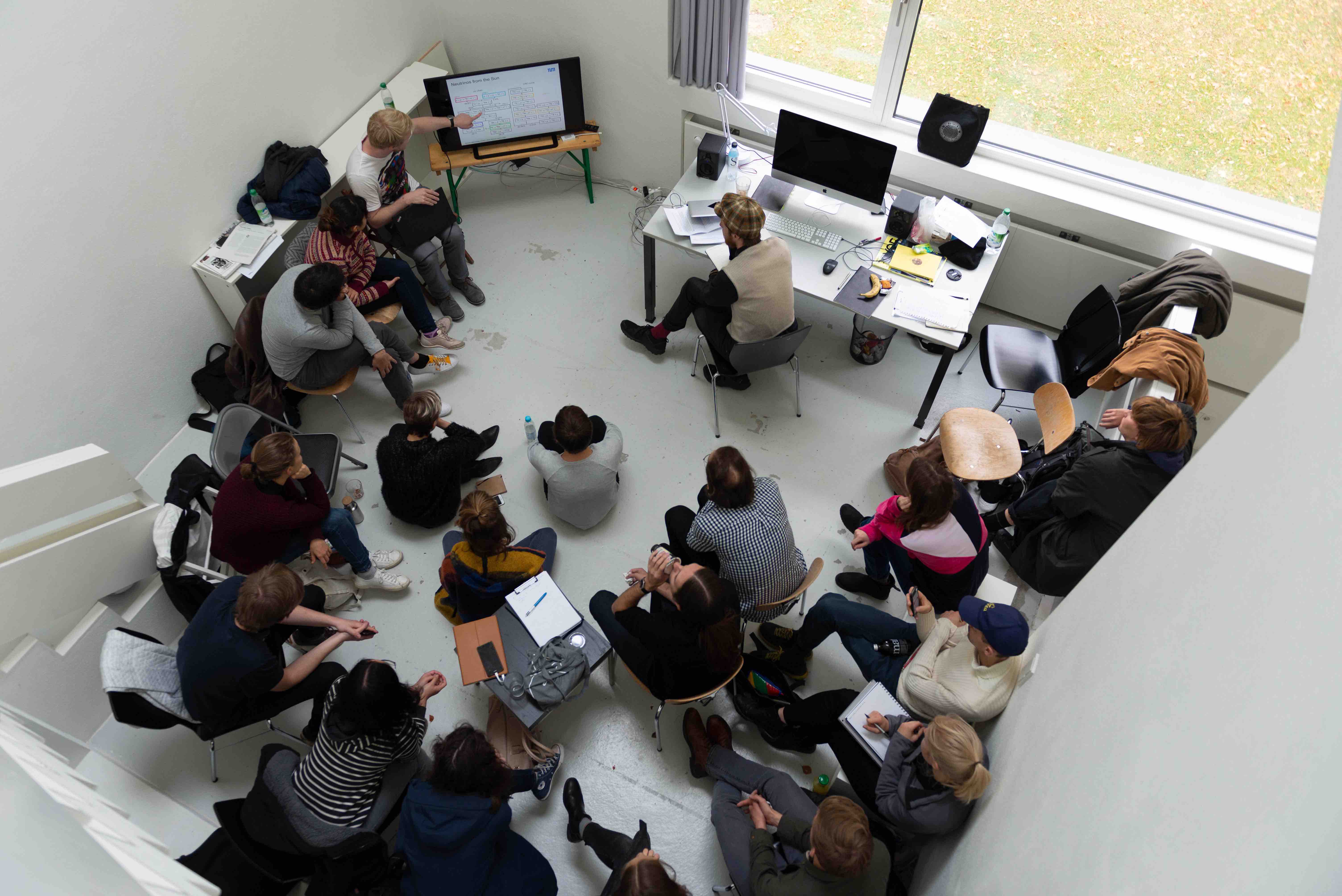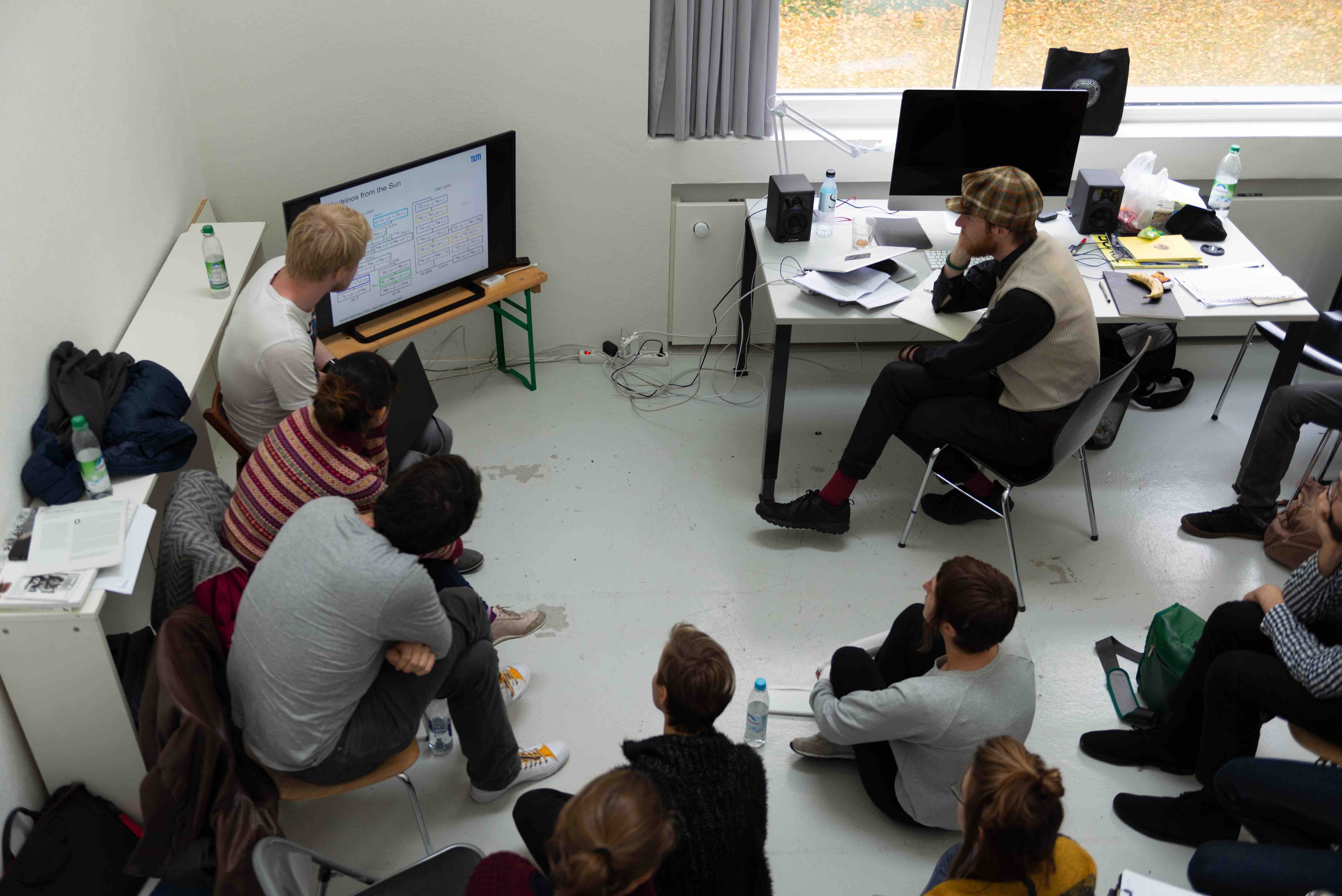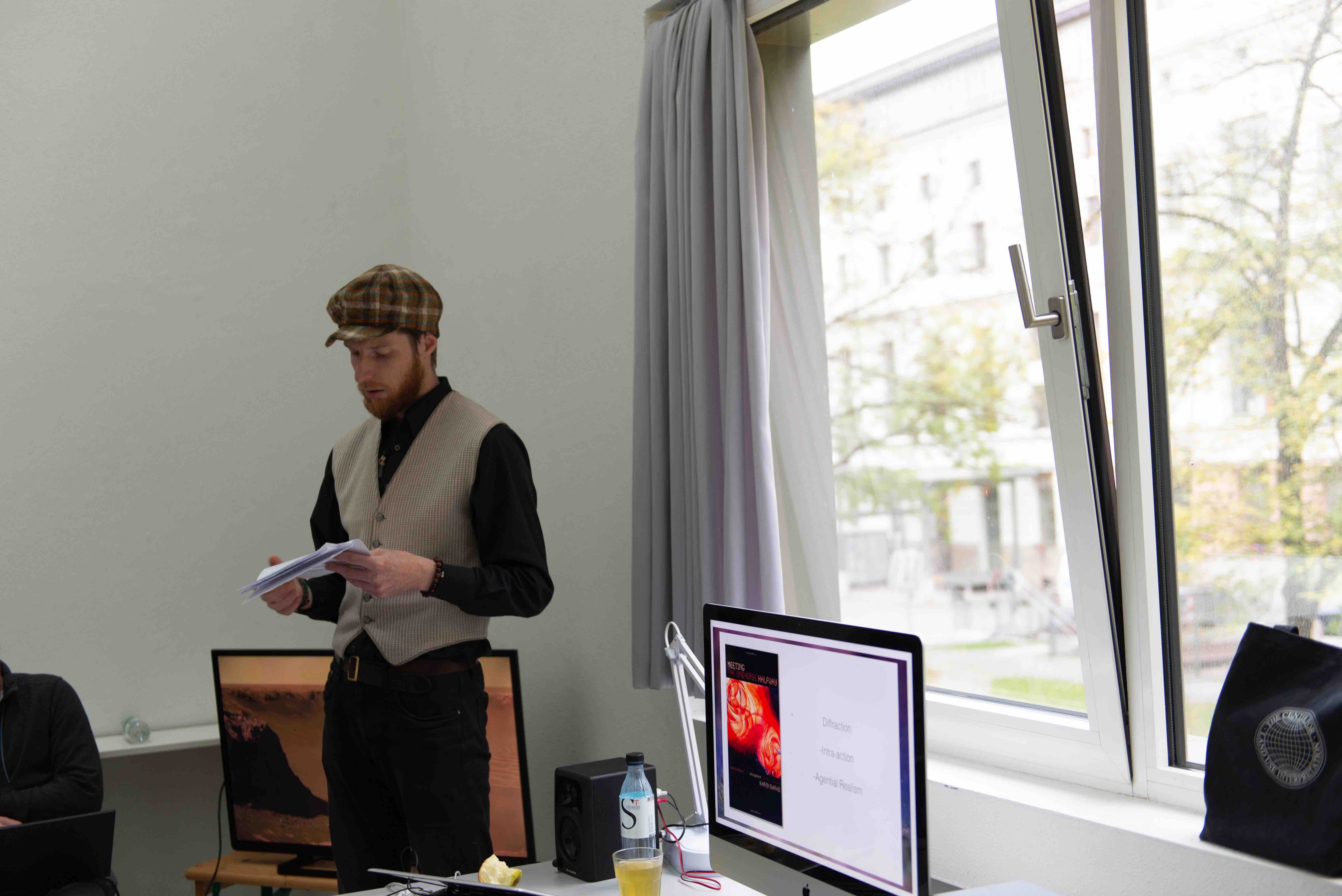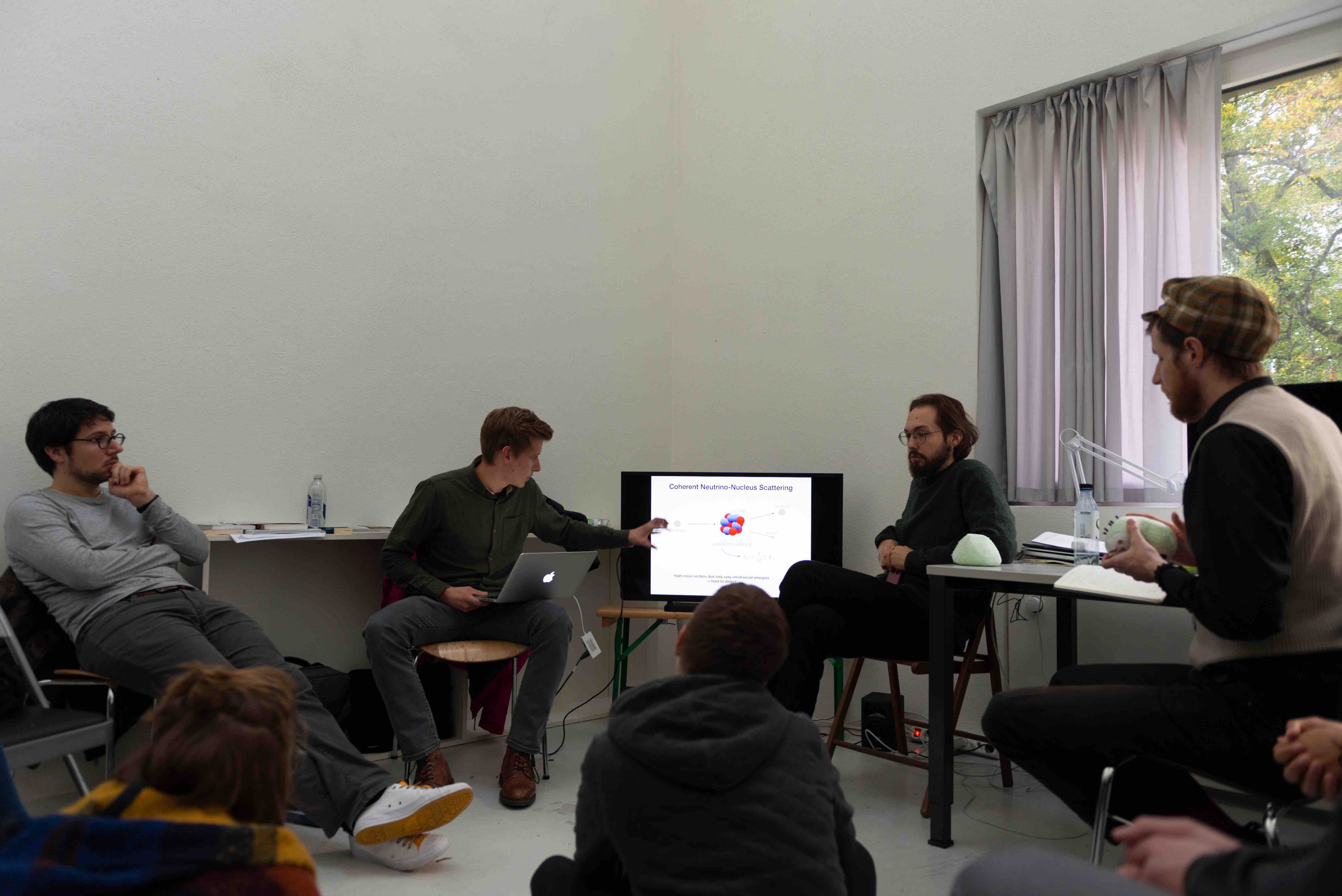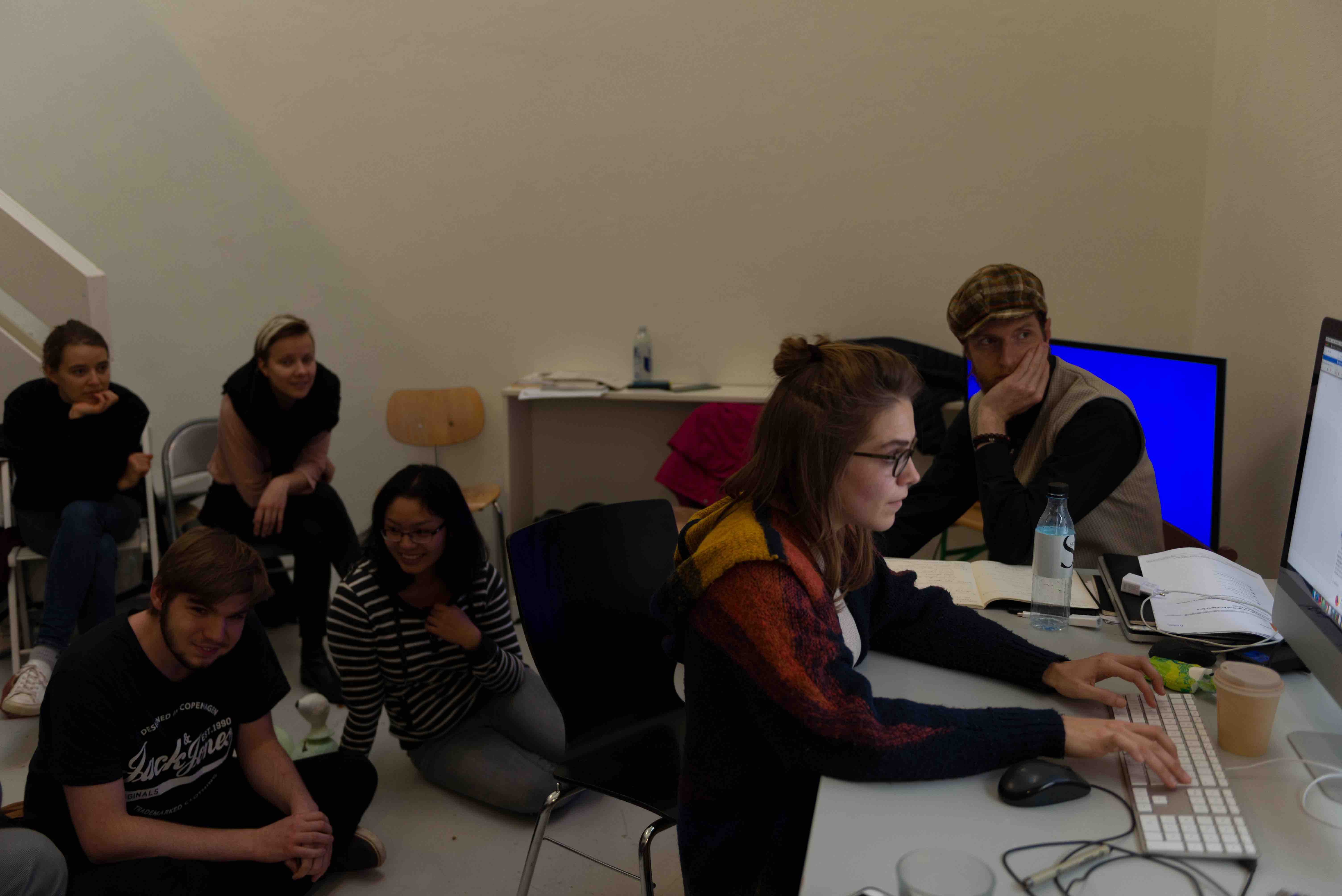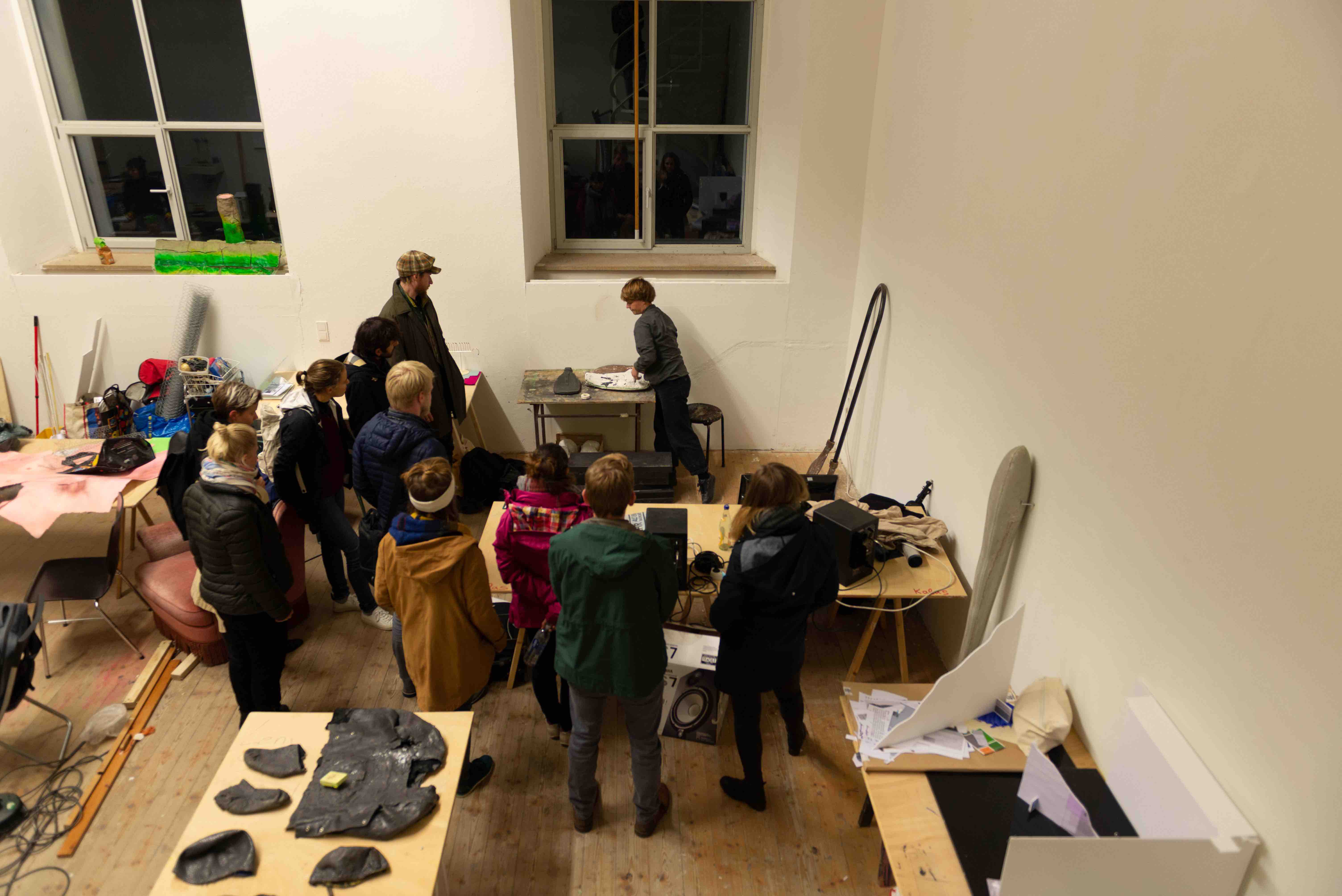 Day three
Stefan Schönert told the group a bit more about the experiments in Gran Sasso. We also had work presentations from Johannes Herms, Amelie Loessl, Eva Laura Winter, Josua Rappl, Mathias Walter, Angela Neumair, Gabriela Cudmani, Sille Kima, Soo Wise, Merlin Stadler and Martina Marini Misterioso.
In the end of the day we started to work on possibilities for a collective project.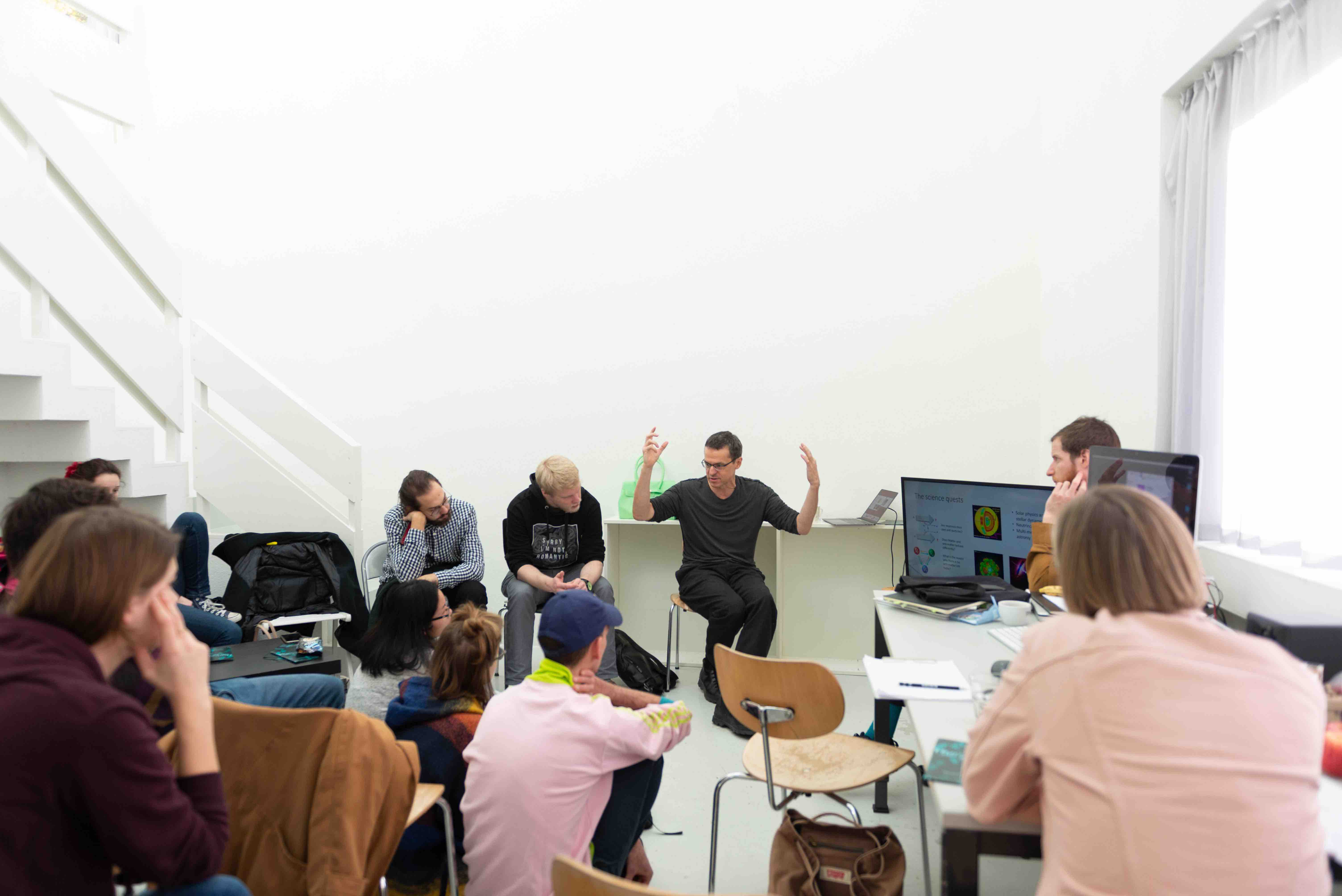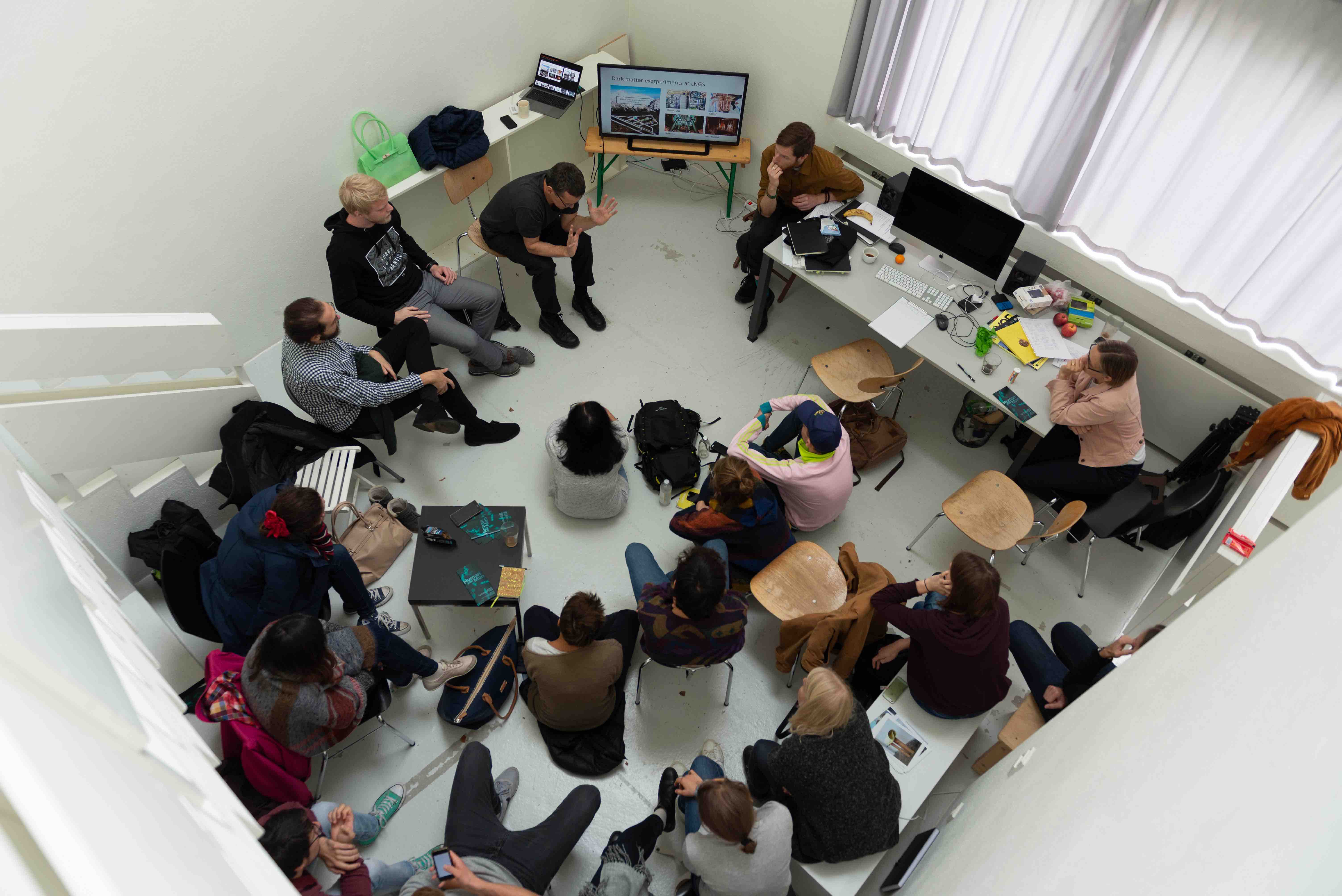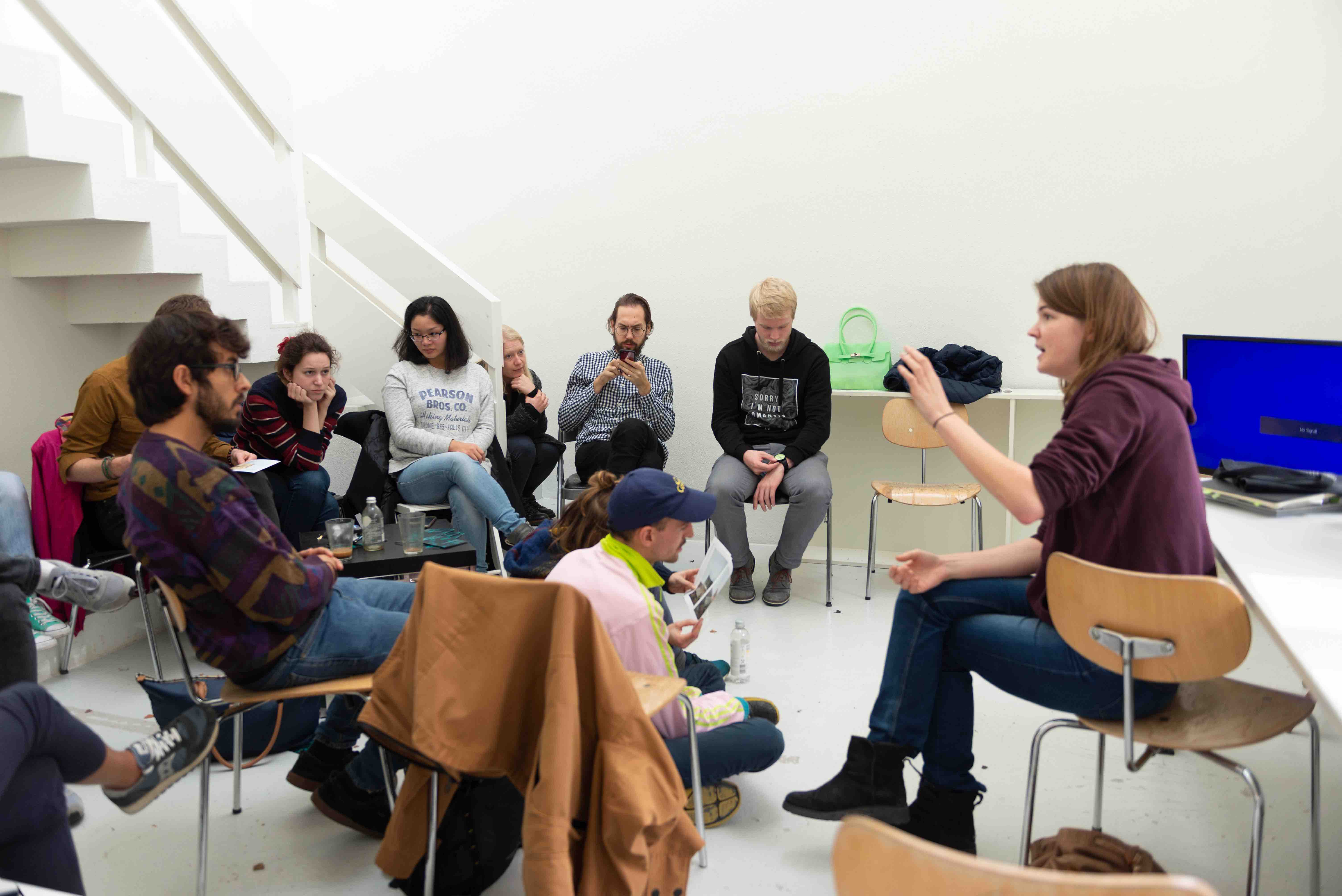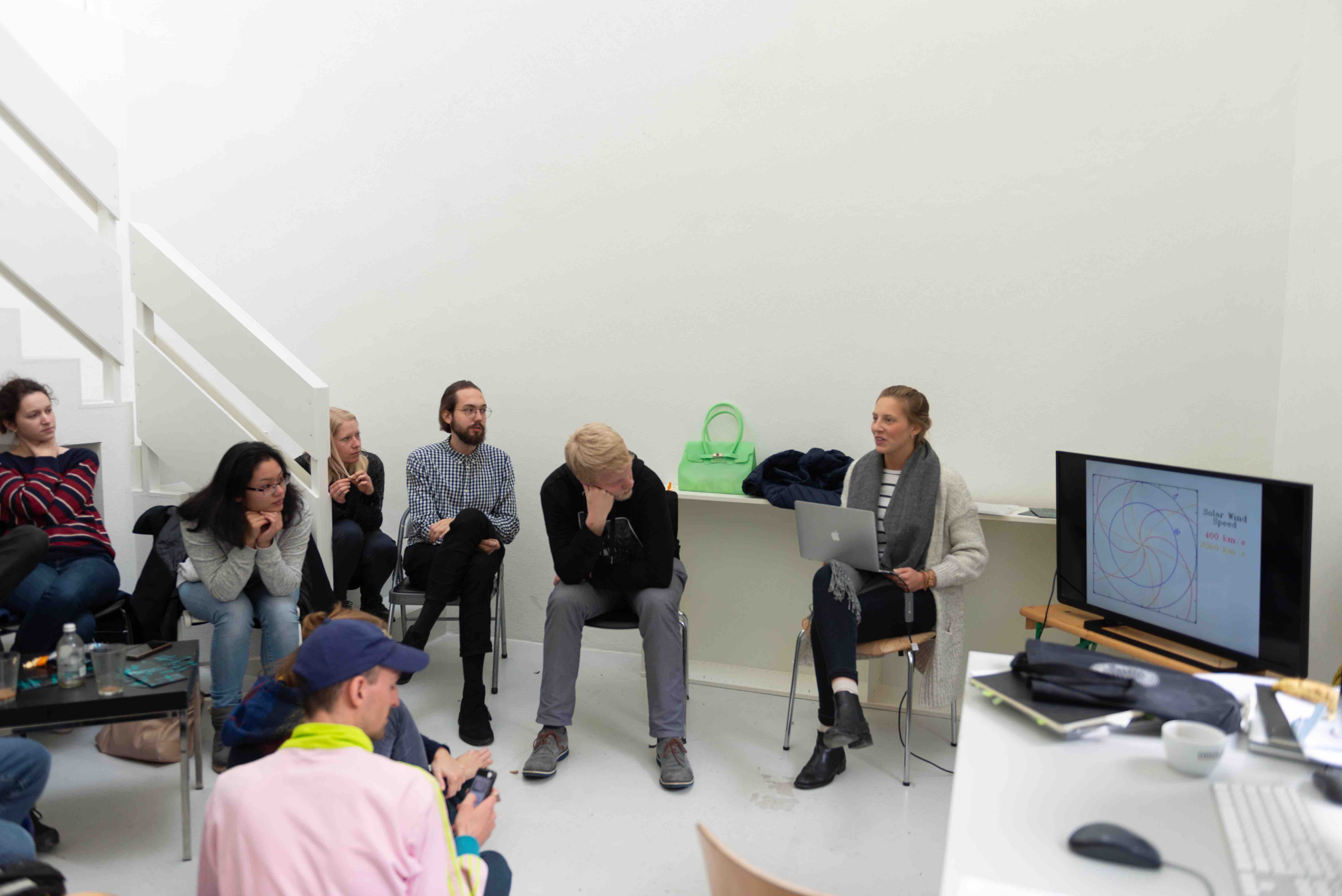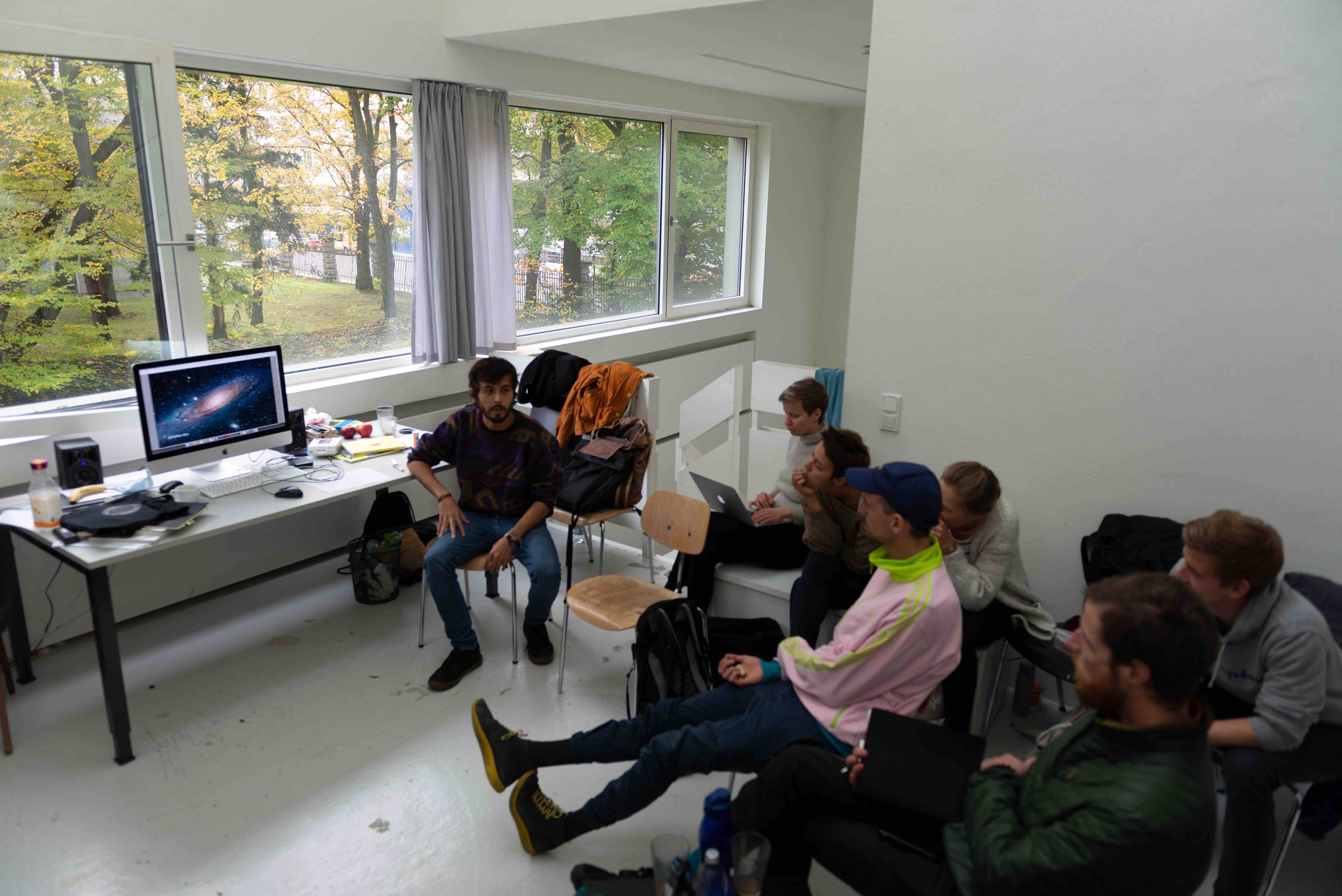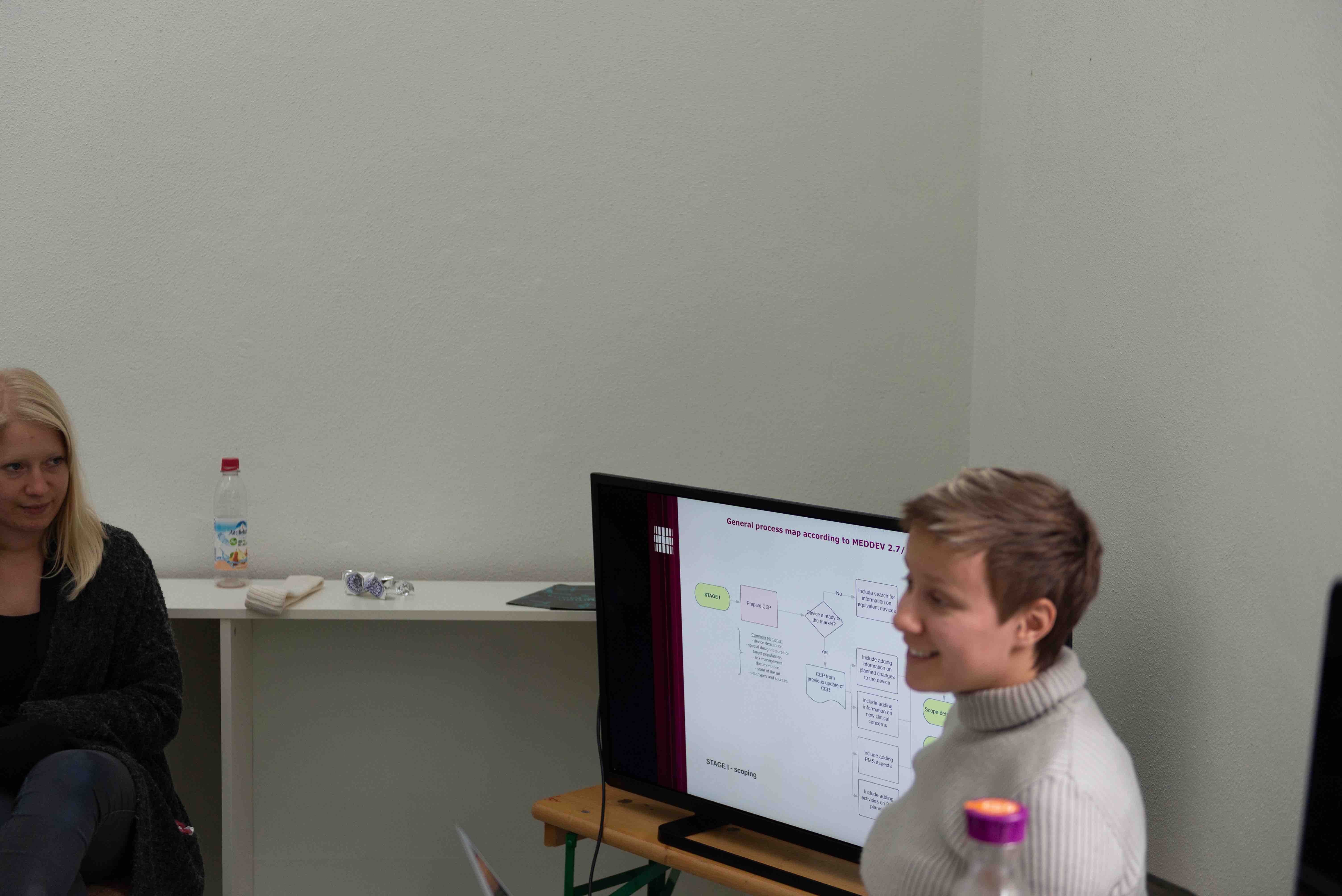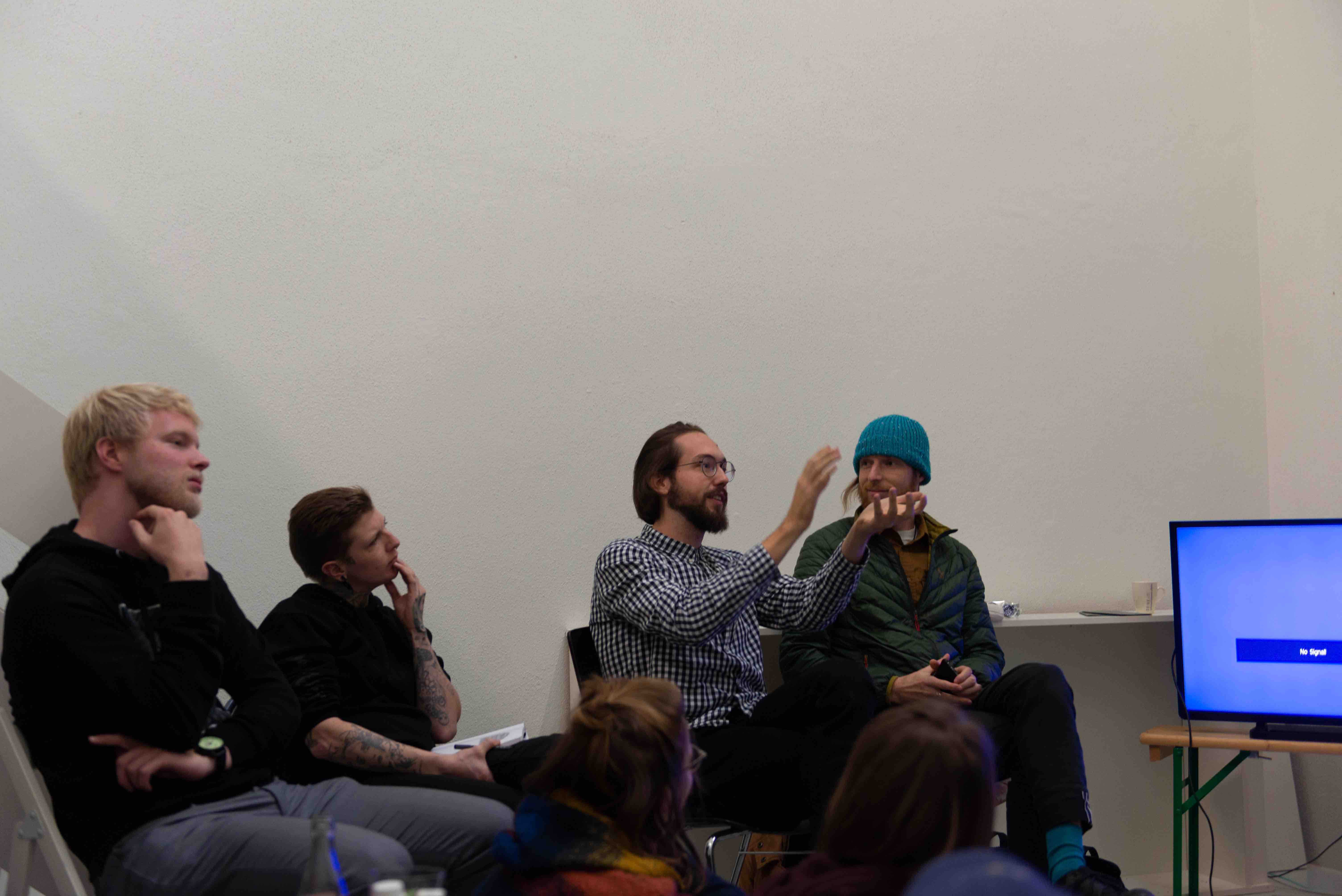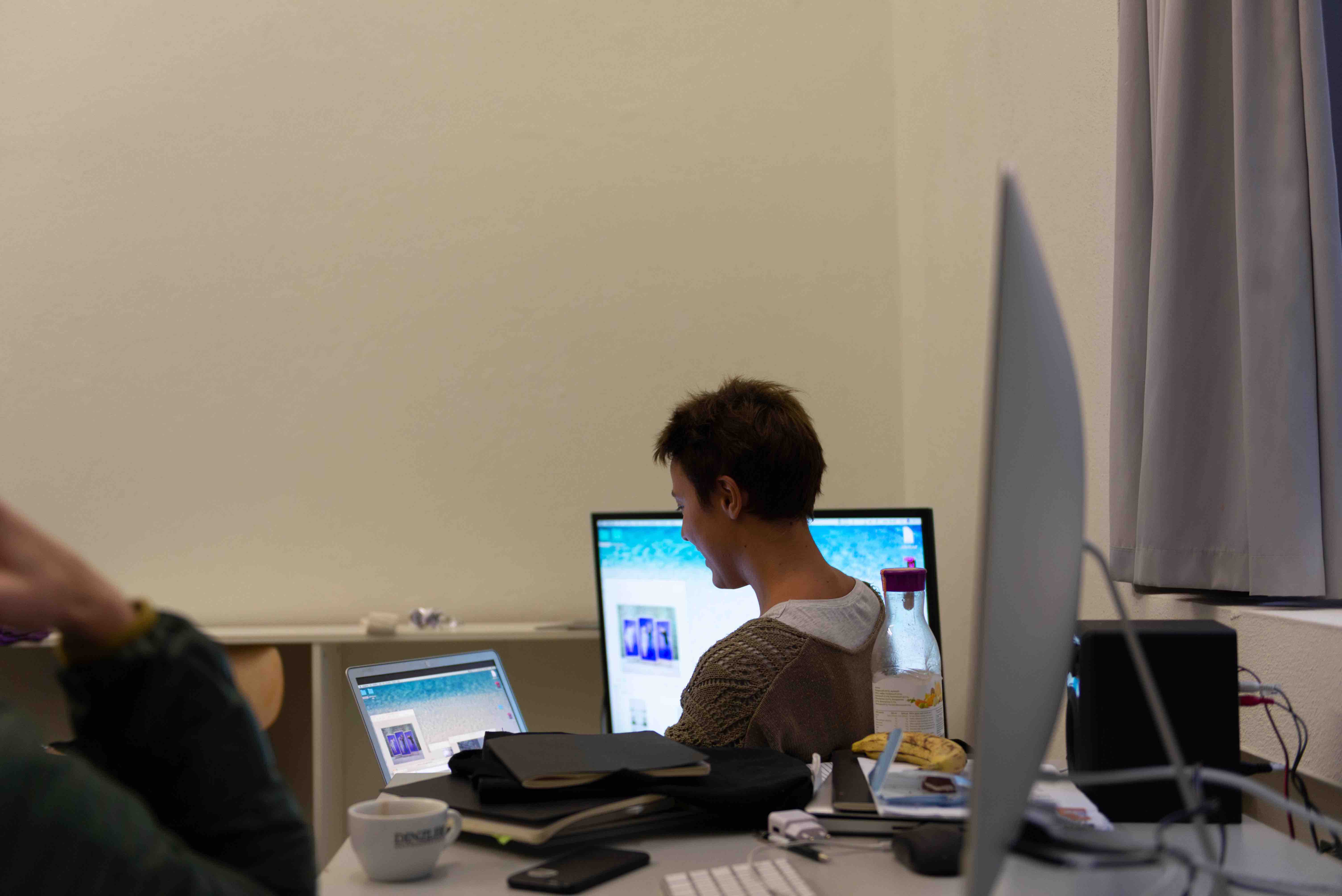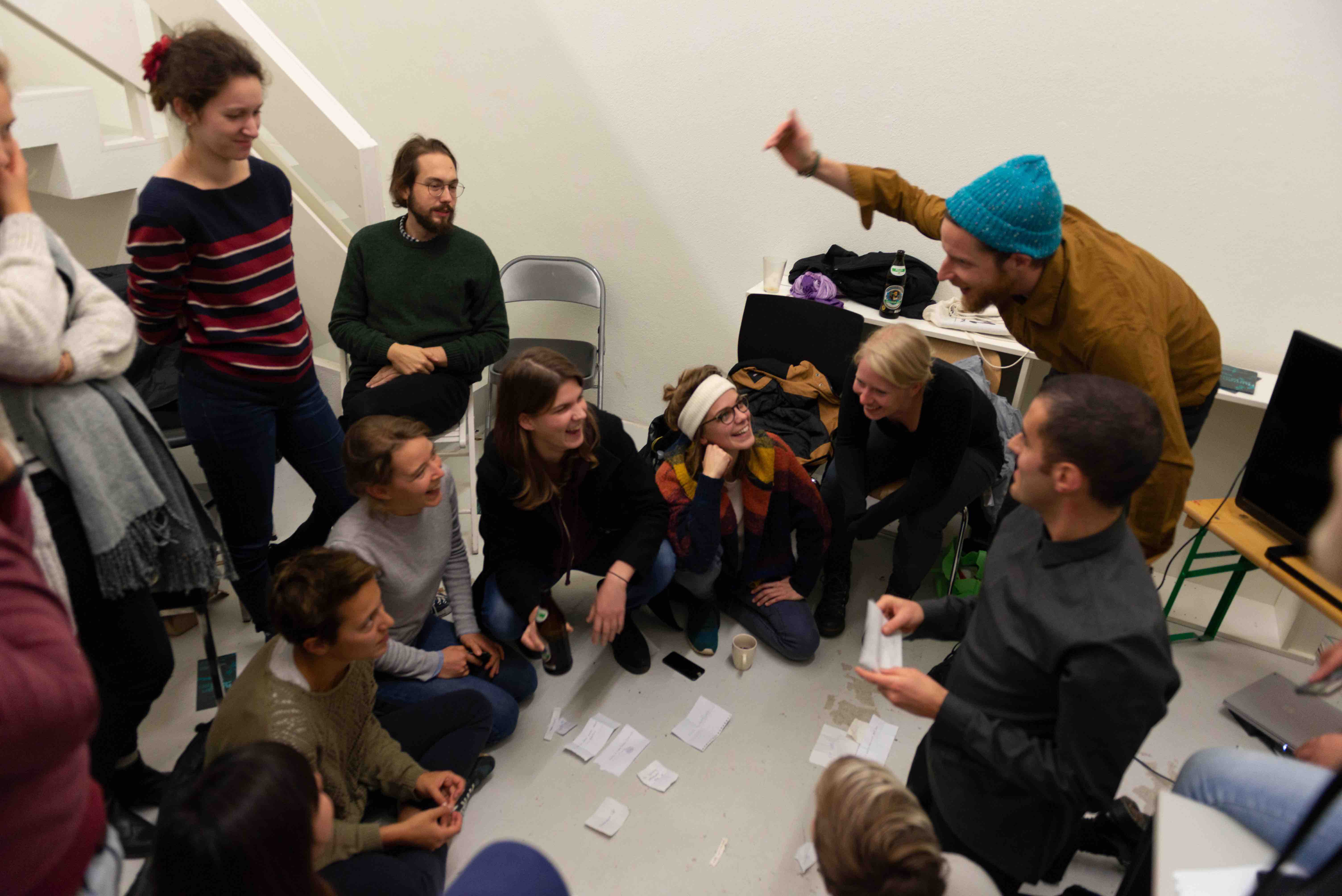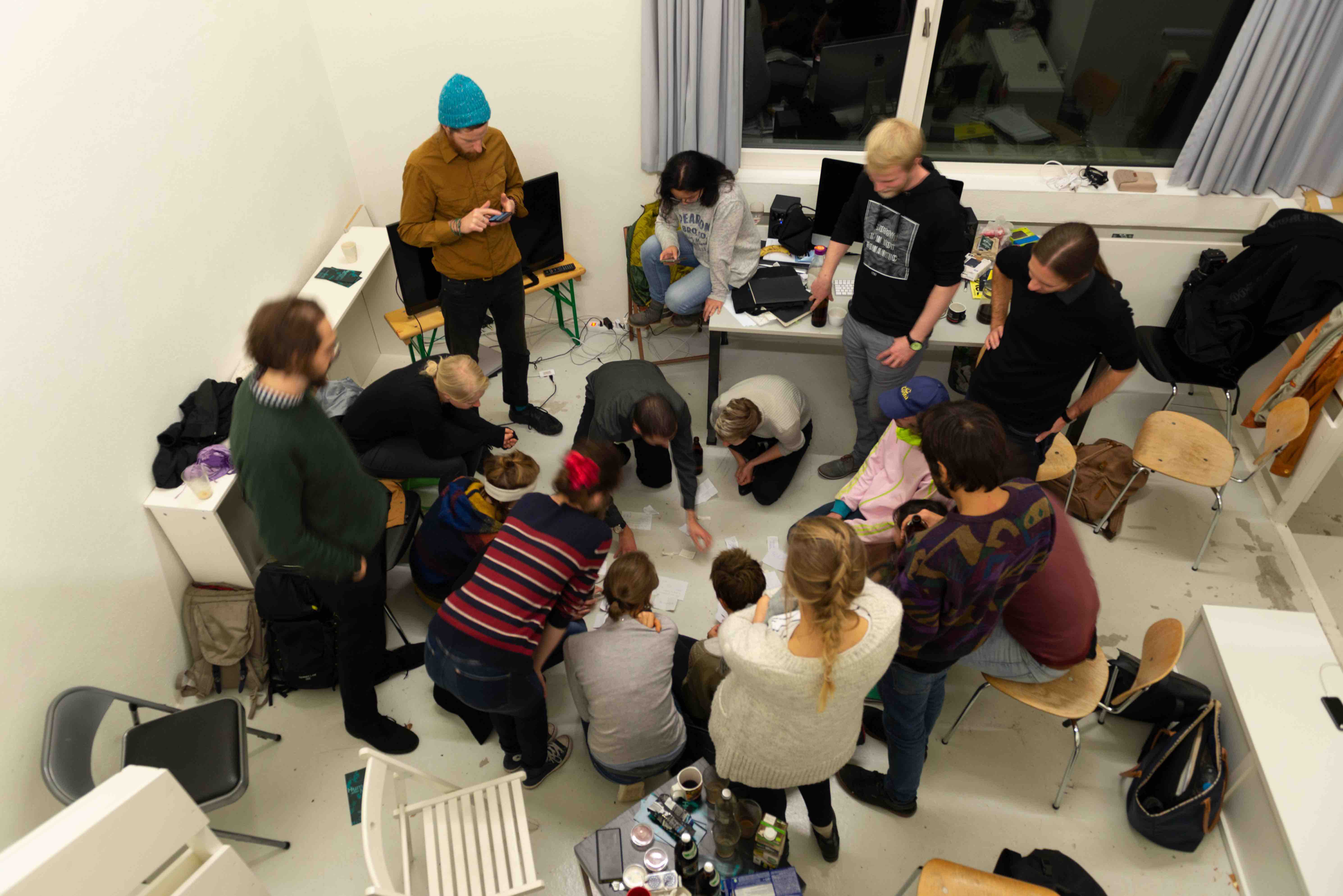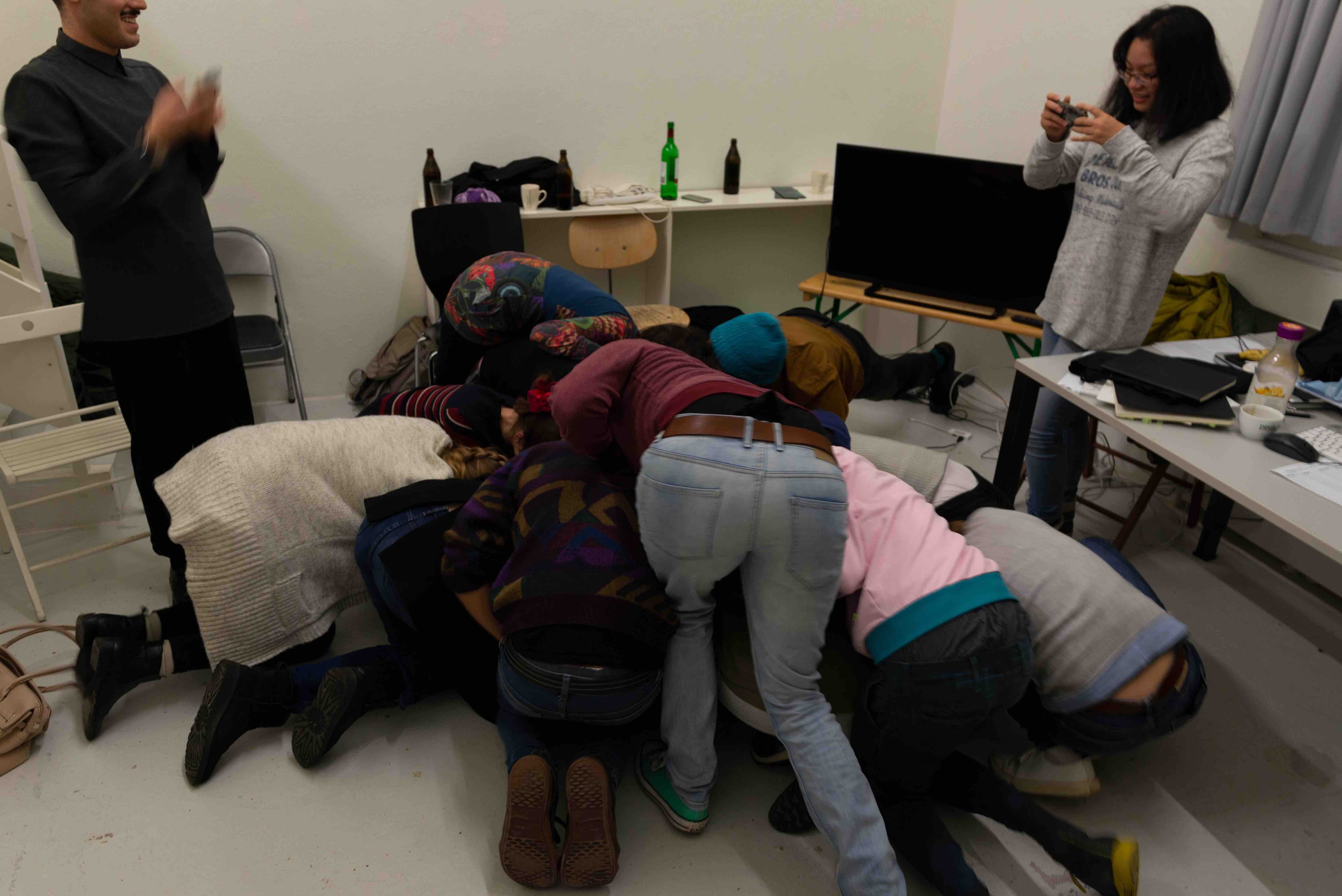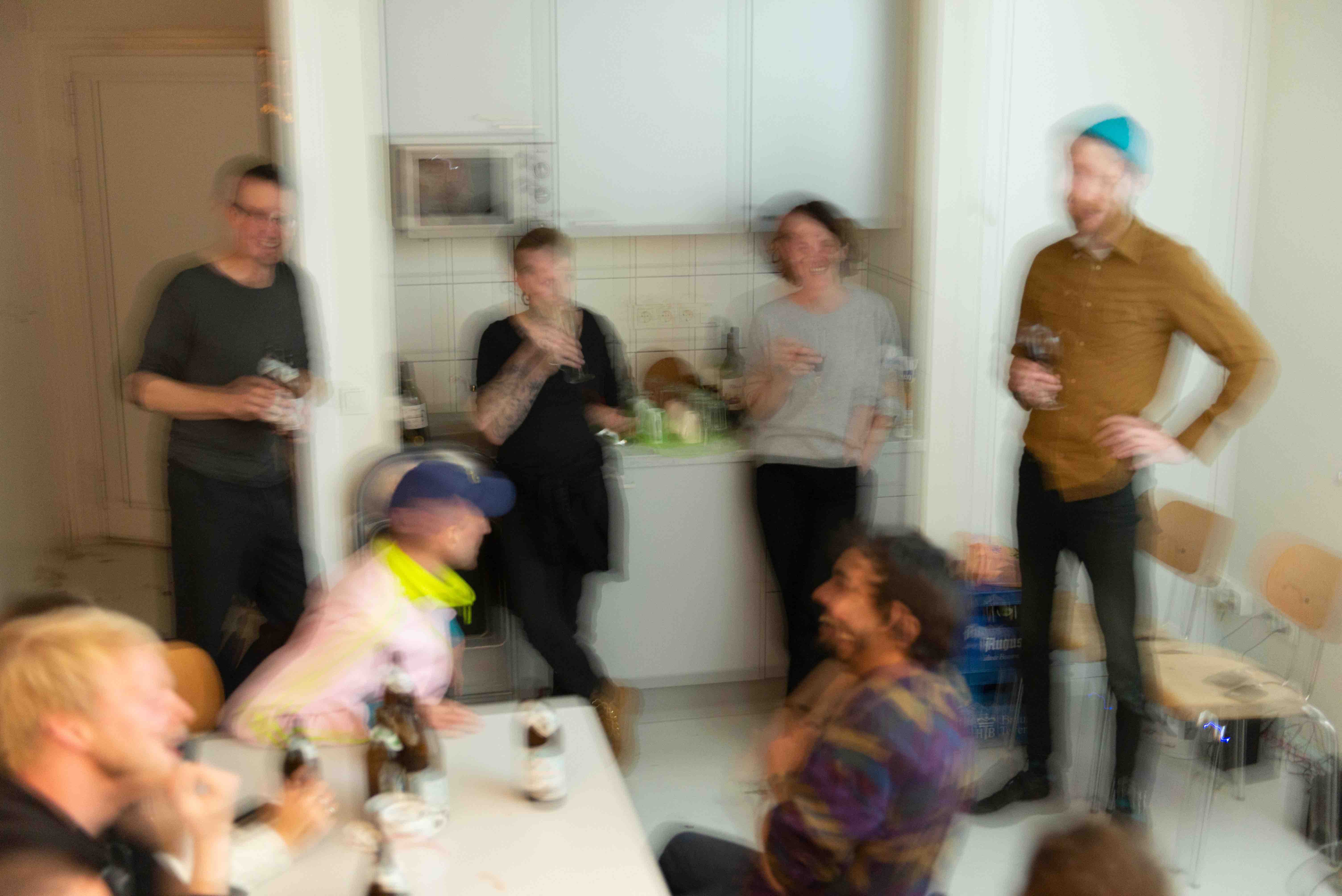 TRIP TO GRAN SASSO * 25-29 NOV 2018 * L'AQUILA * ITALY

SFB42 went to L'Aquila to visit Laboratori Nazionali del Gran Sasso (the largest underground laboratory in the world), located in the Gran Sasso Mountain. The group formed during the workshop had the opportunity to have a intensive collaborative experience during these 5 days.
Day one
Workshop day at the GSSI (
Gran Sasso Science Institute)
lead by Jol Thomson.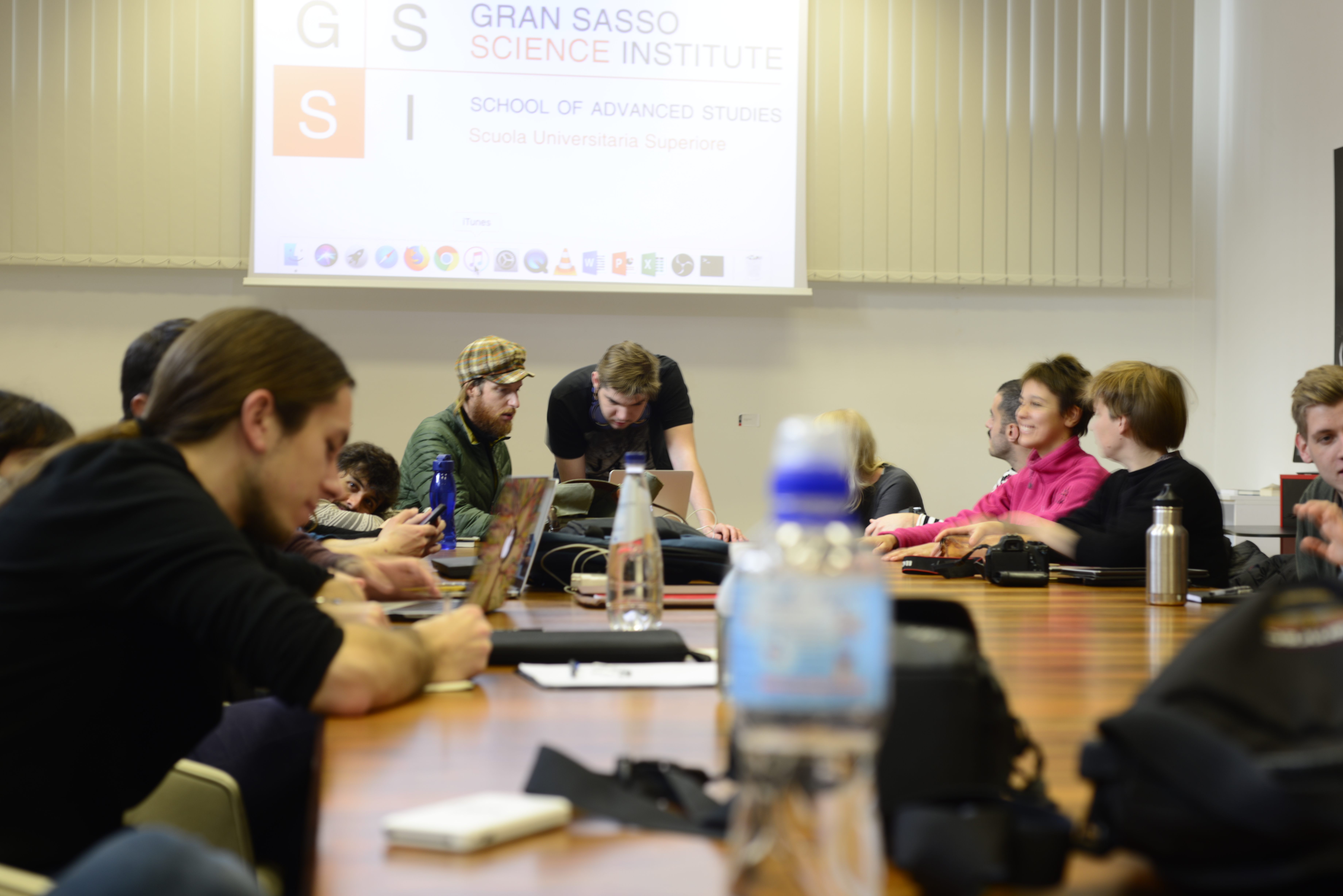 Guided tour through LNGS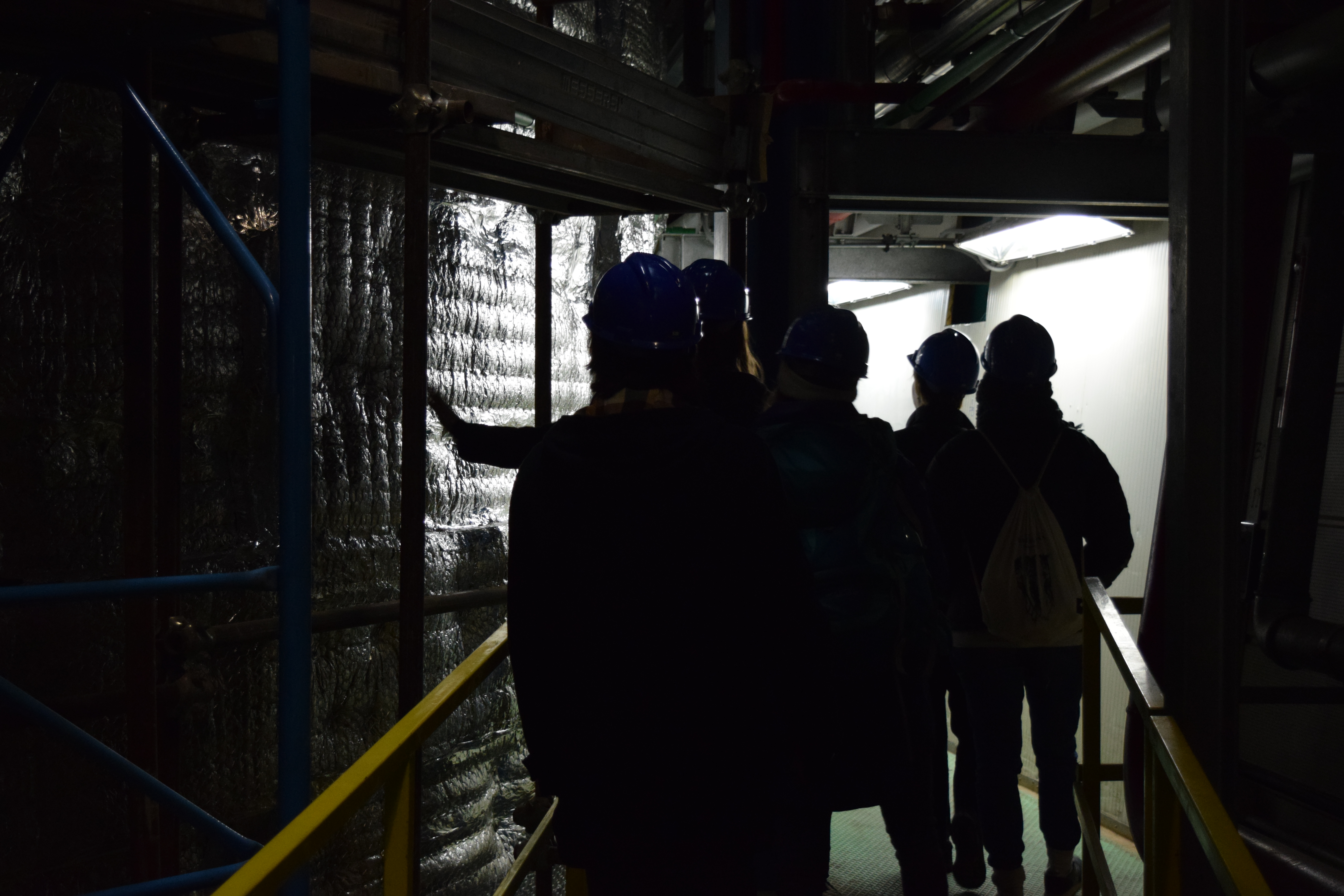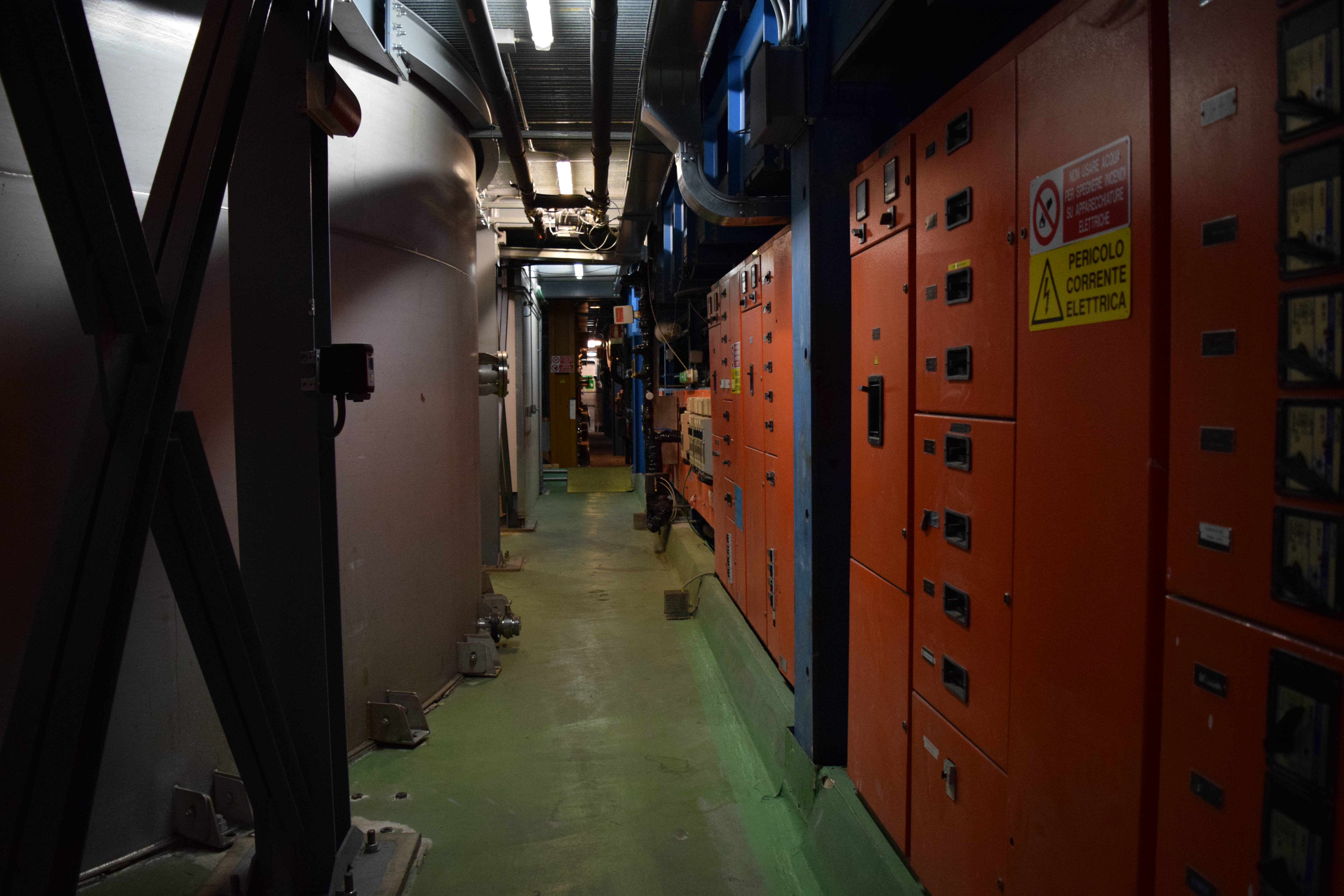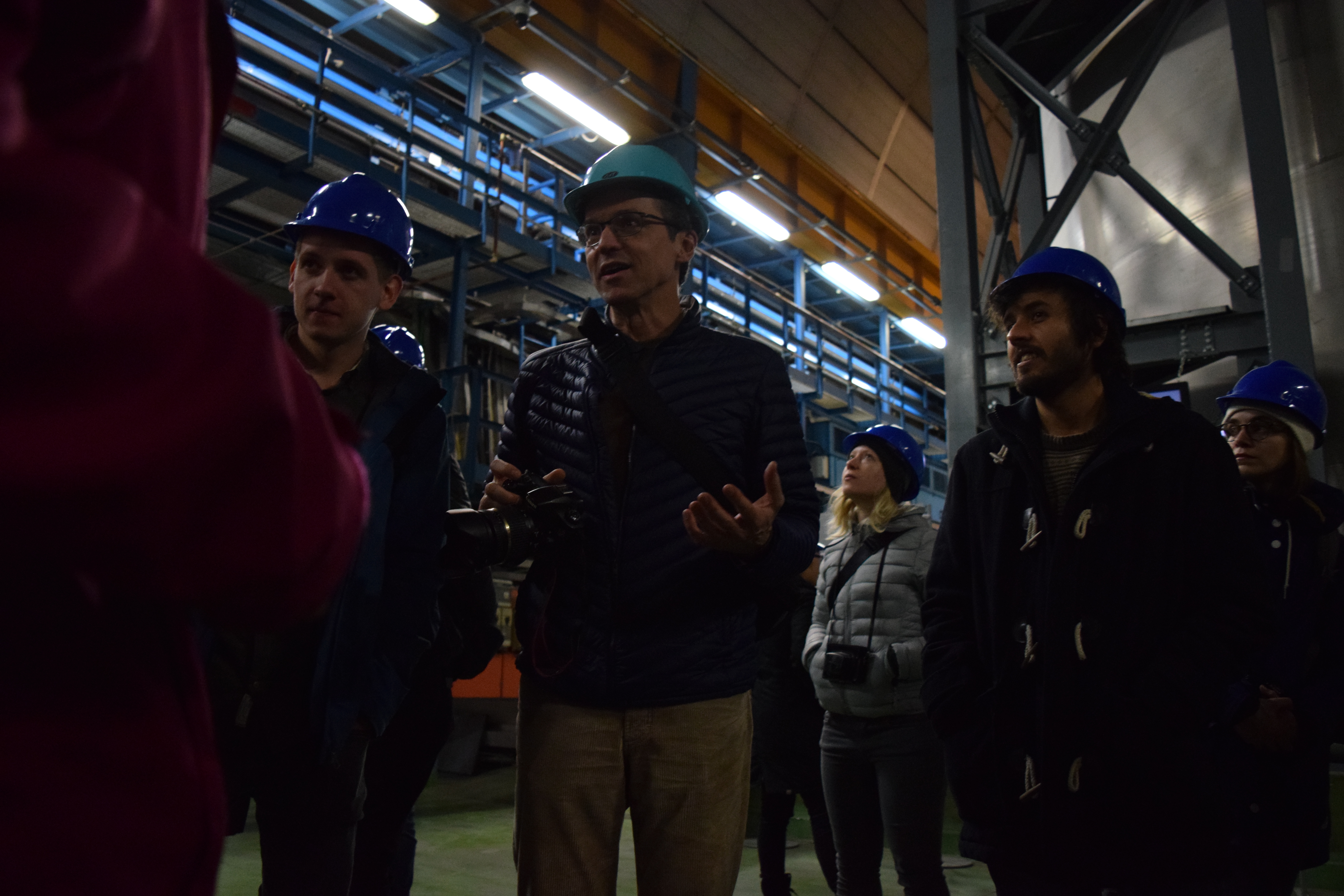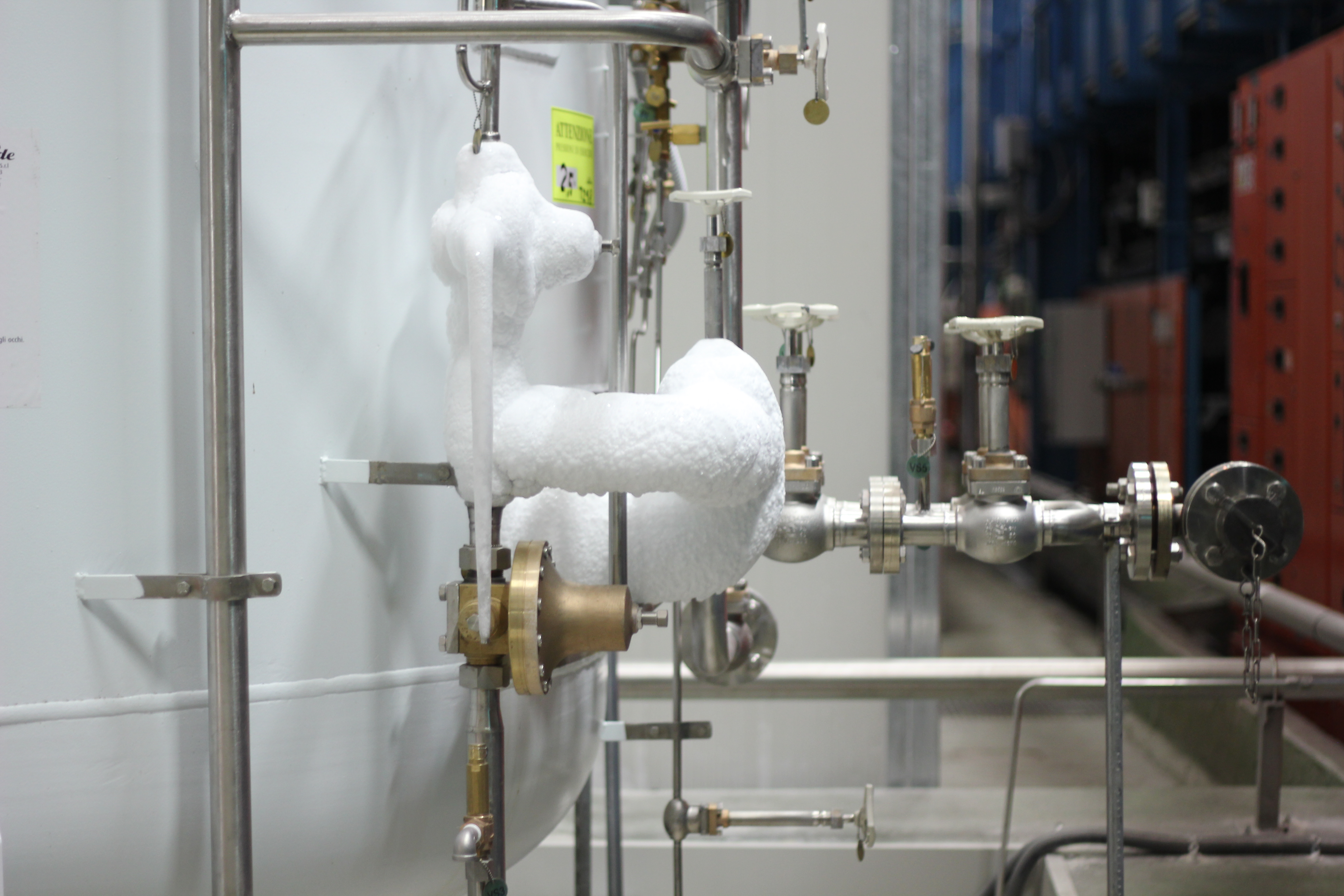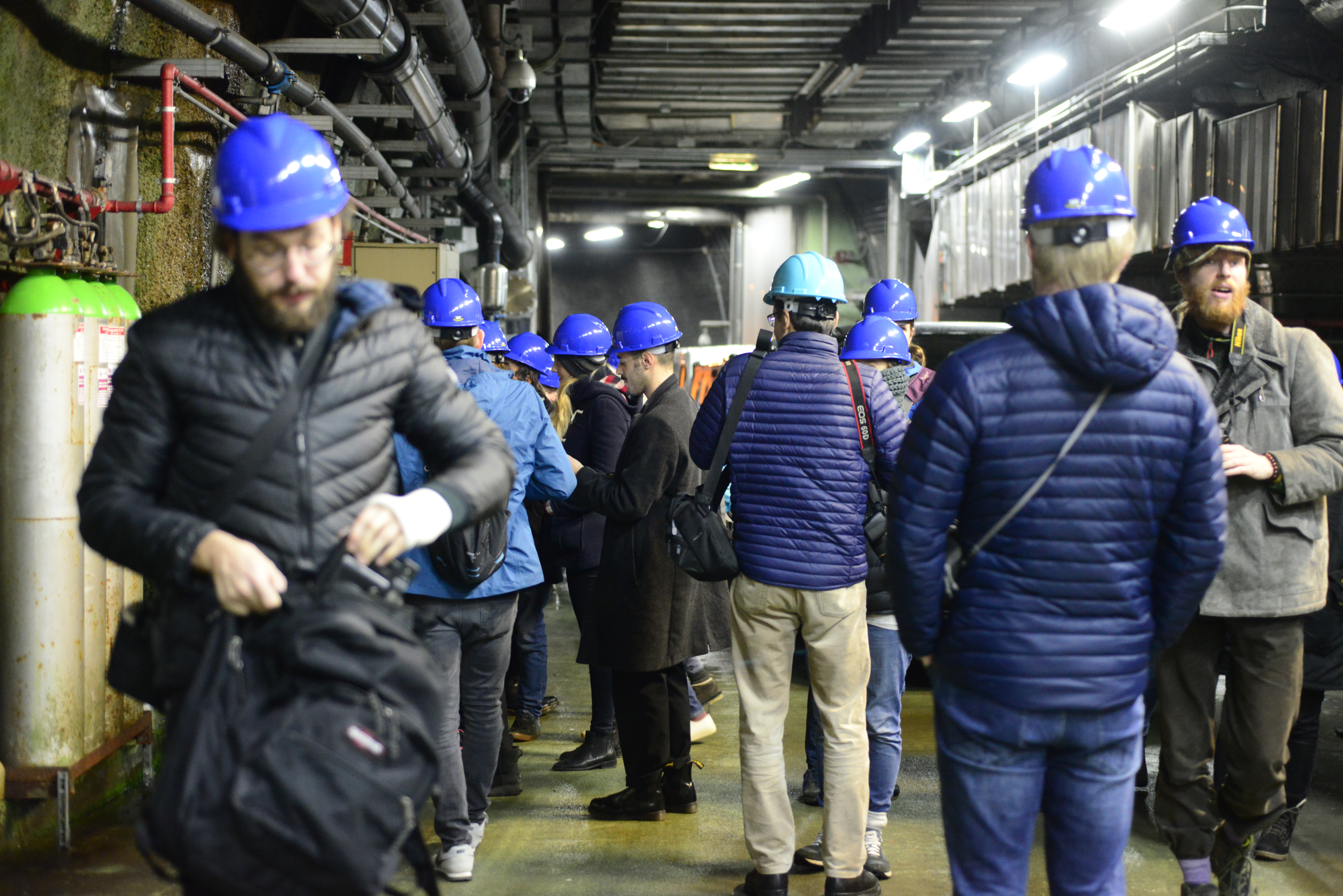 Day two
Discussion at GSSI and hike to the Gran Sasso mountain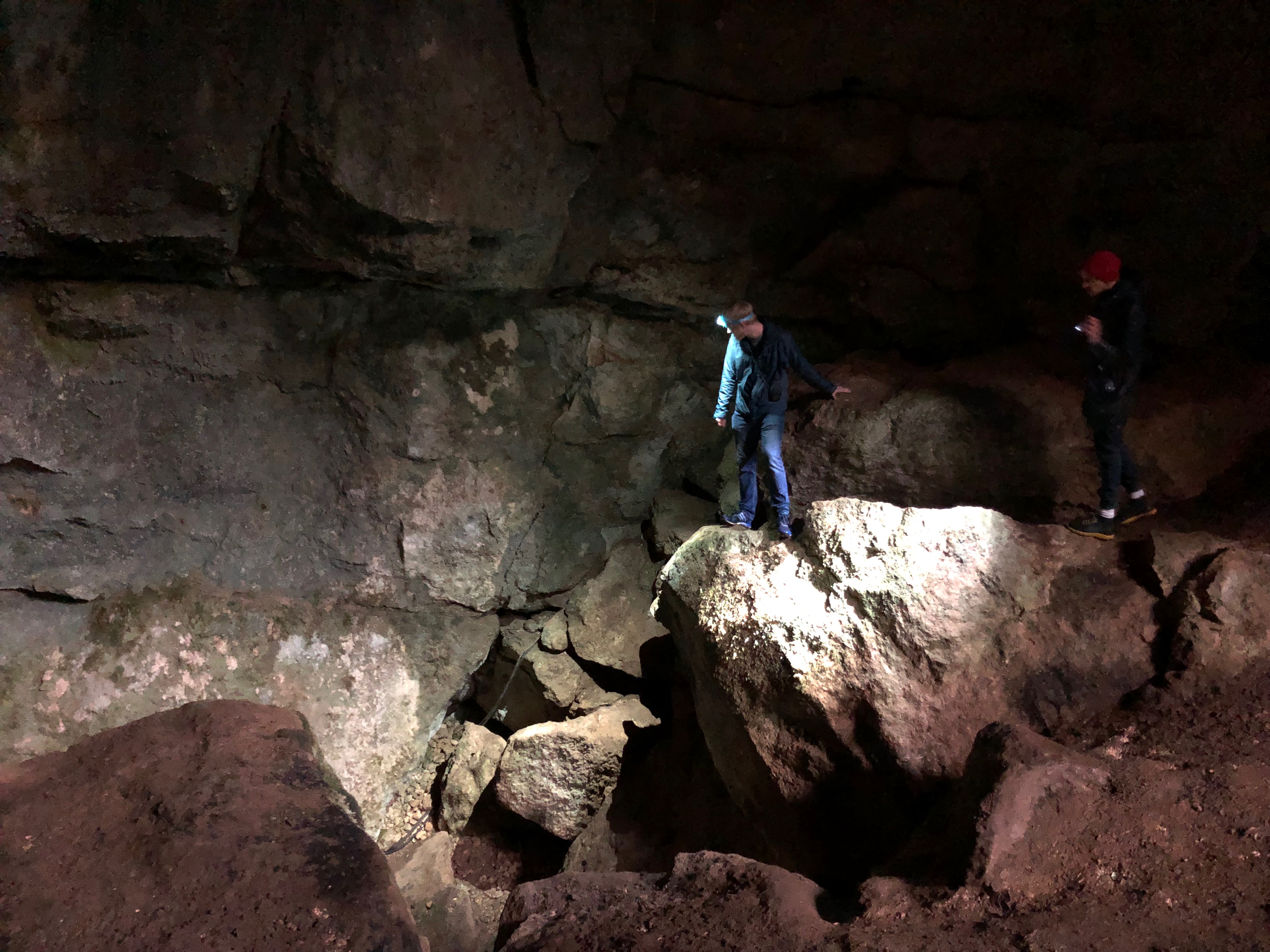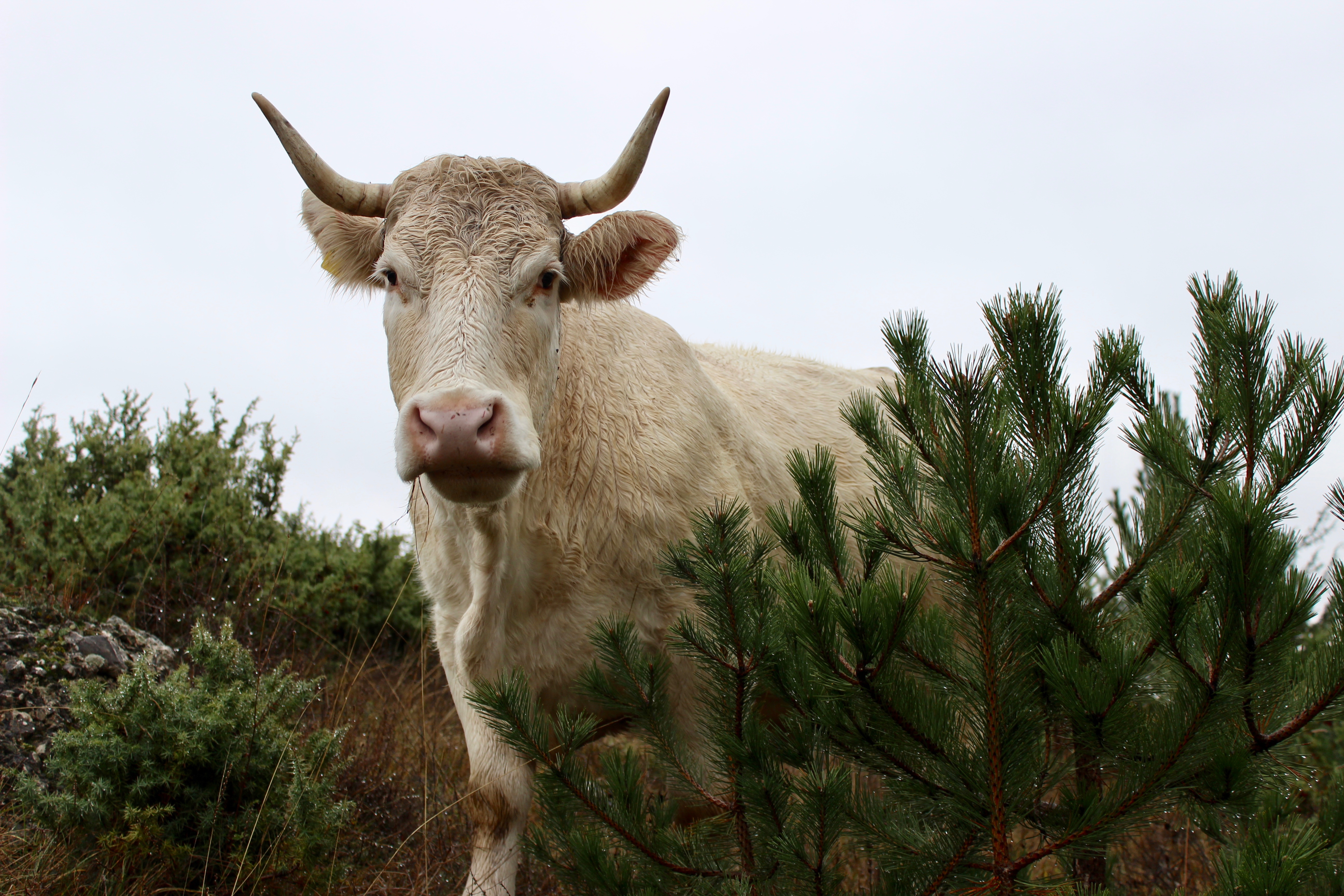 Day 3
Another hike to Gran Sasso mountain, visiting the medieval village Assergi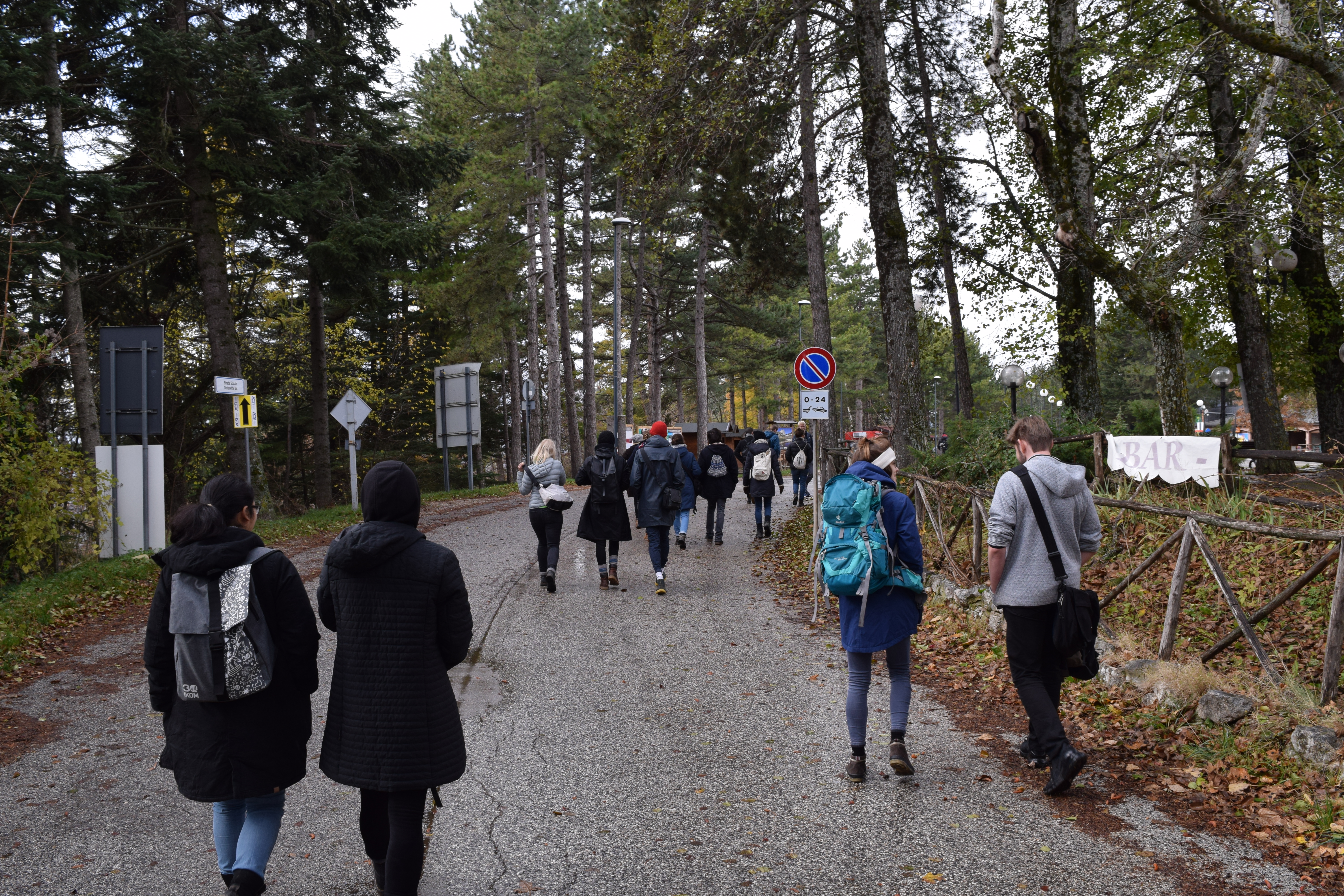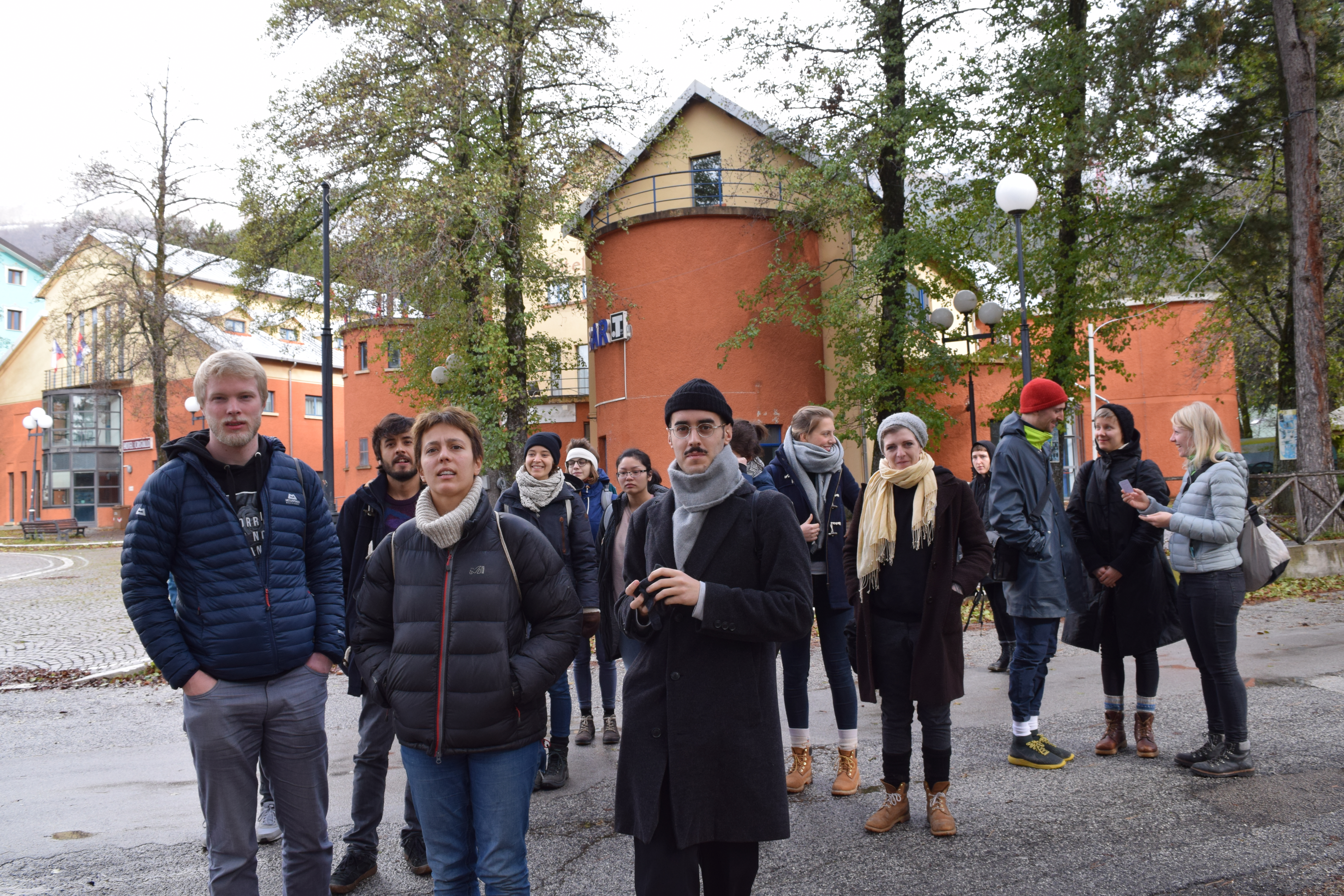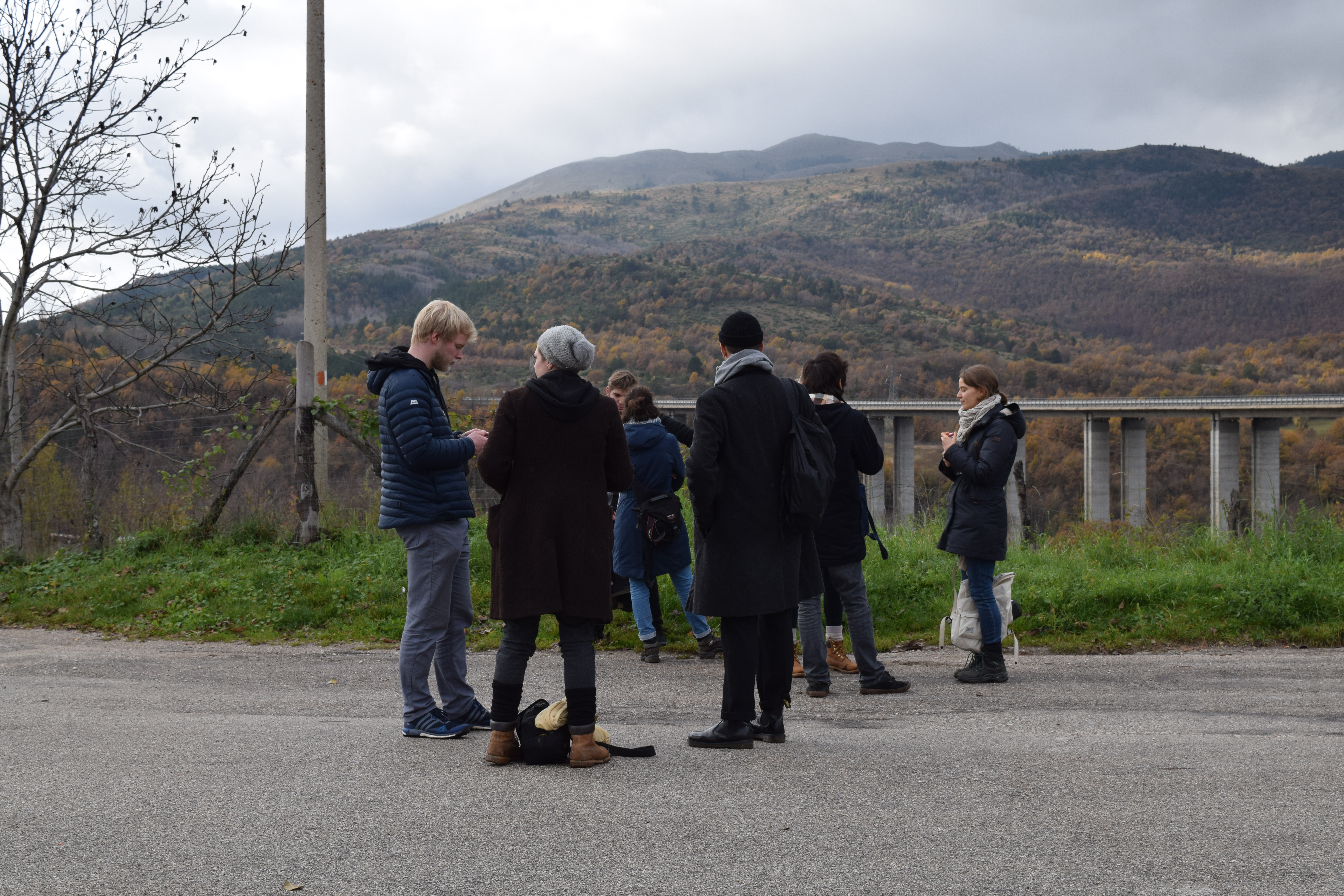 In October 2018, SFB42 visited the
Laboratori Nazionali del Gran Sasso
, the largest set of underground laboratories dedicated to the study of fundamental components of matter. Based on jointly gathered experiences and materials, the group developed an artistic-scientific experimental system which uses the iterative process of "transobjects".
An artist and scientist duo collaborated on an 'object' for a week and pass it through to the next duo for a unique process of transdiciplinary exquisite corpse which results in the exposed and performed research at the Reaktorhalle.
Our first project
#eco_techno_cosmo_logic
was developed in collaboration with artist
Jol Thomson
and will be presented in cooperation with
SFB1258 Neutrinos and Dark Matter in Astroparticle Physics
on February 9th 2019, from 20h to 22h in Reaktorhalle.
An introductory conversation on investigating art as an experimental system will be held by
Dr. Susanne Witzgall
and Jol Thomson will give a brief screen based performance linking his experimental pedagogical practice with the themes and histories of #
eco_techno_cosmo_logic
field trip through his relationship with the Physics department of the TUM.
with: Konrad Altenmüller, Diogo da Cruz, Gabi Cudmani, Andreas Erhart, Simona De Fabritiis, Johannes Herms, Sille Kima, Amelie Loessl, Martina Marini Misterioso, Elizabeth Mondragon, Lou JP Mußgnug, Angela Neumair, Stephanie Olszewski, Josua Rappl, Merlin Stadler, Jol Thomson, Mathias Walter, Christoph Wiesinger, Laura Winter, Soo Wise, Marisa Zengerle, Timur Turkovic, Cordula Schieri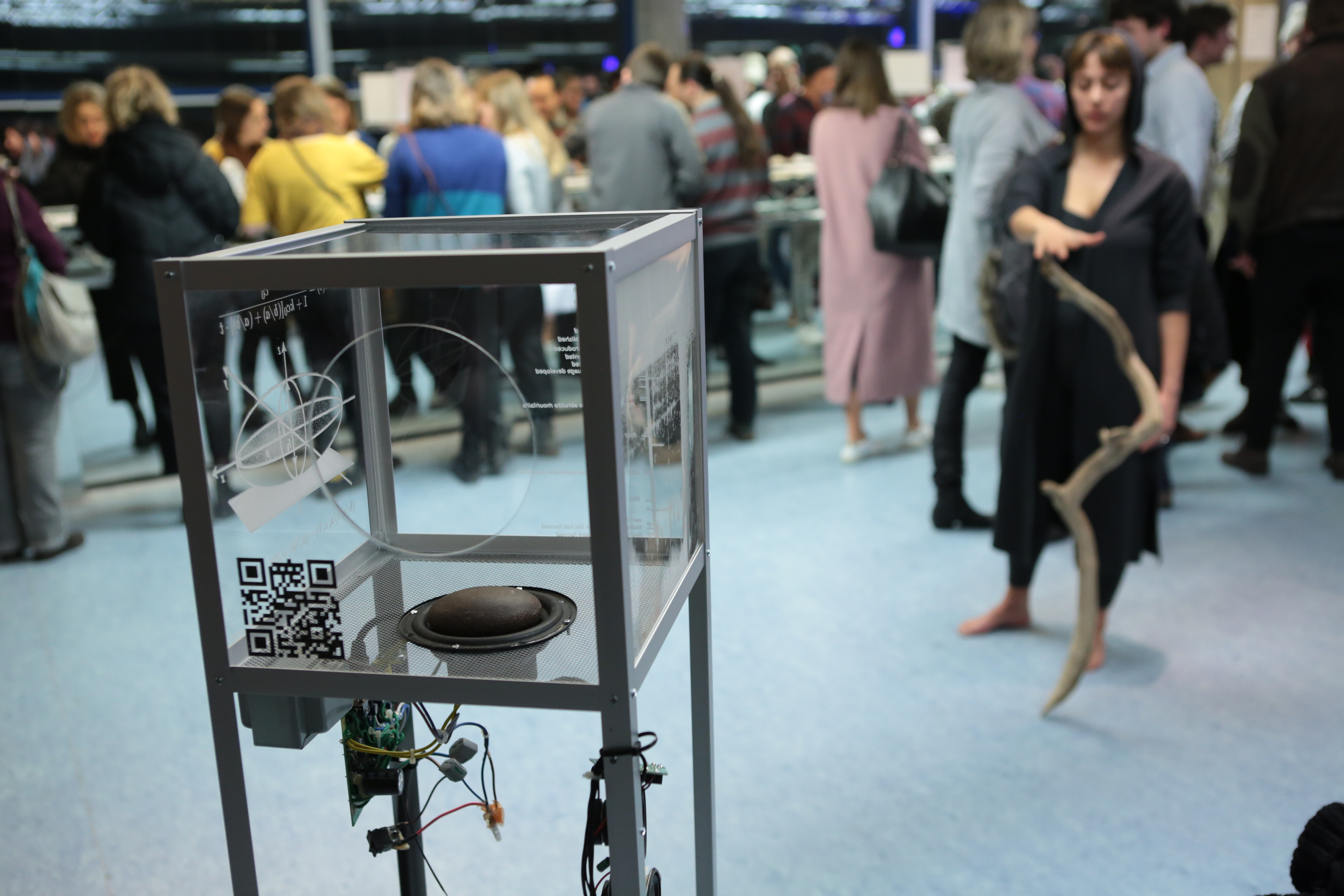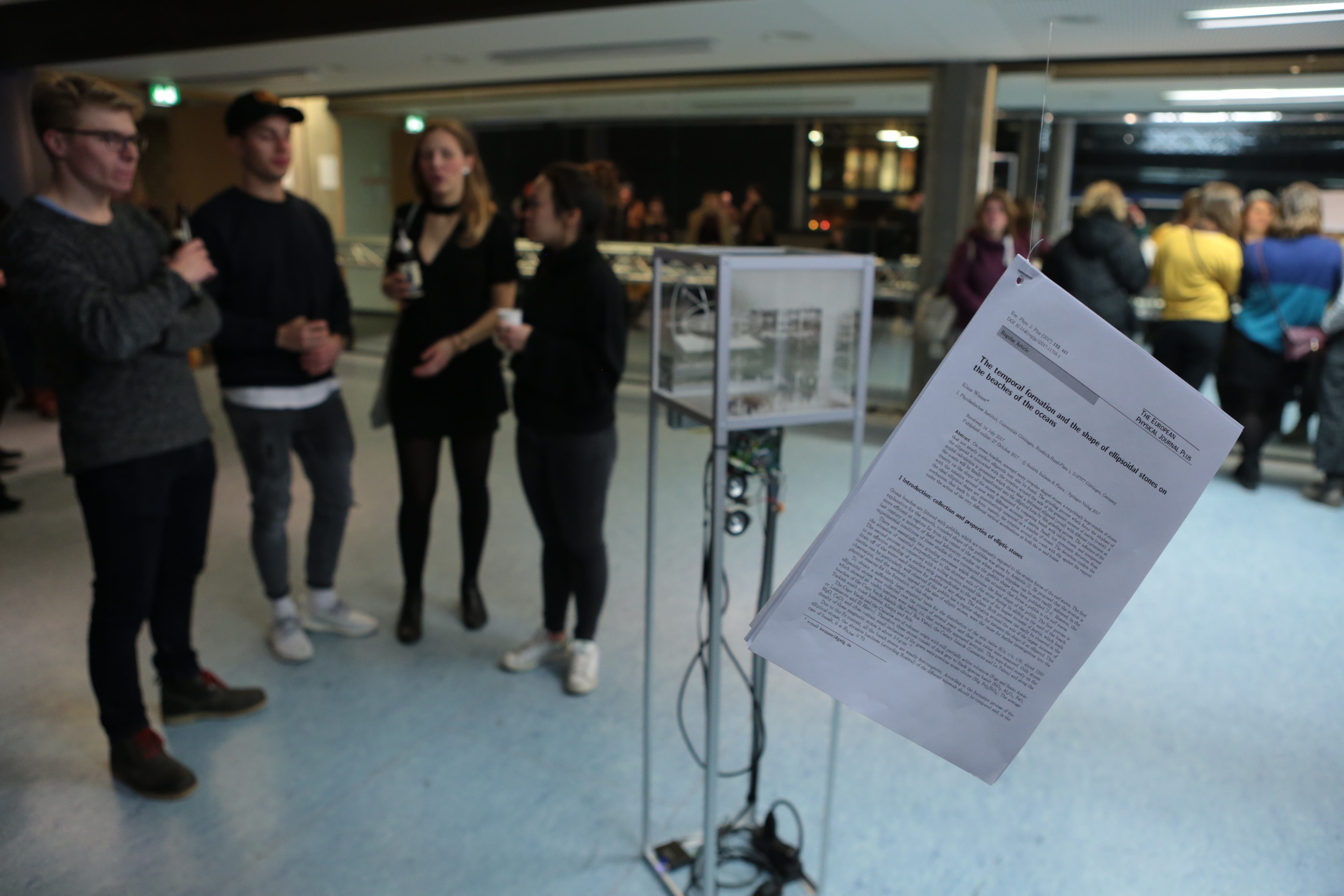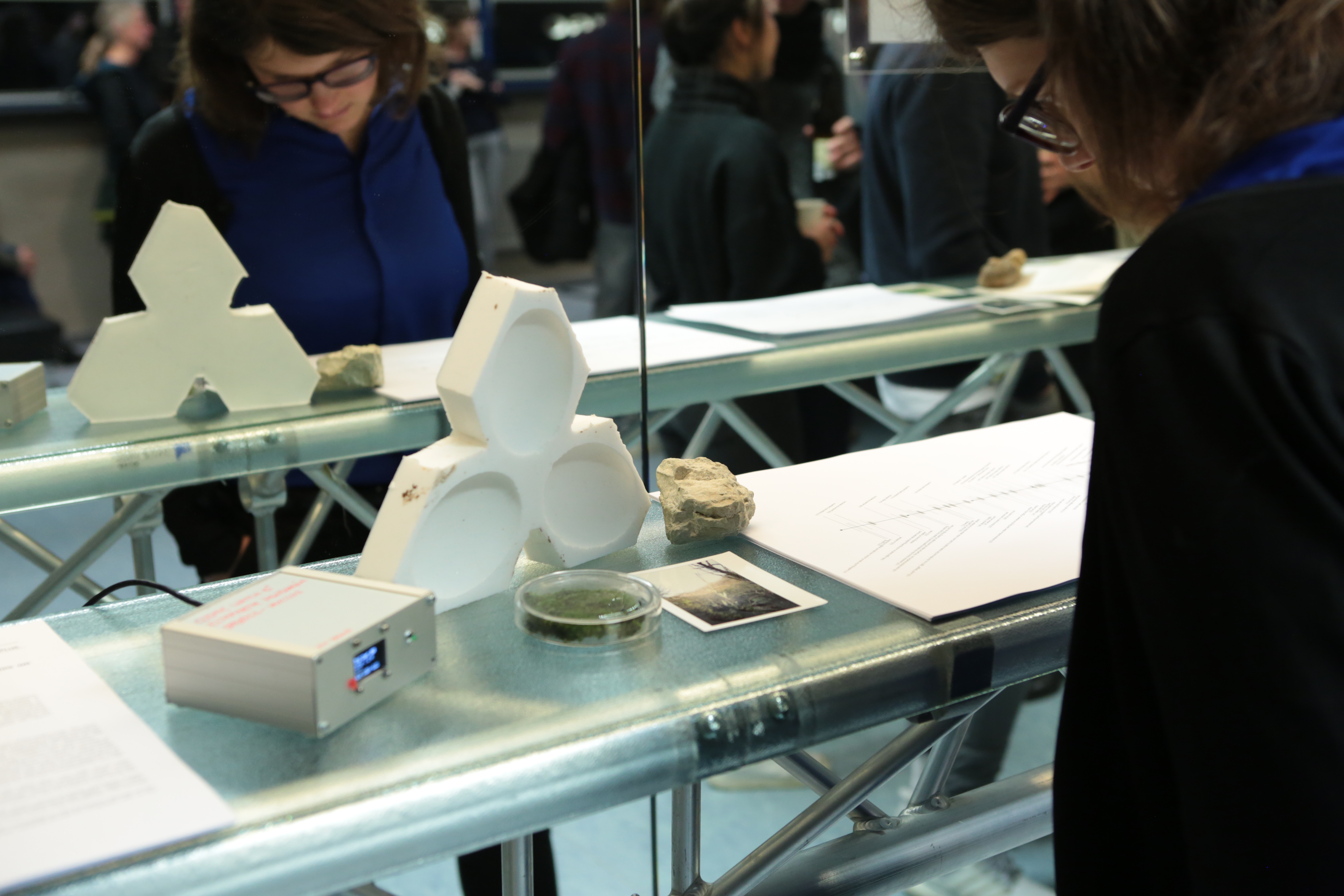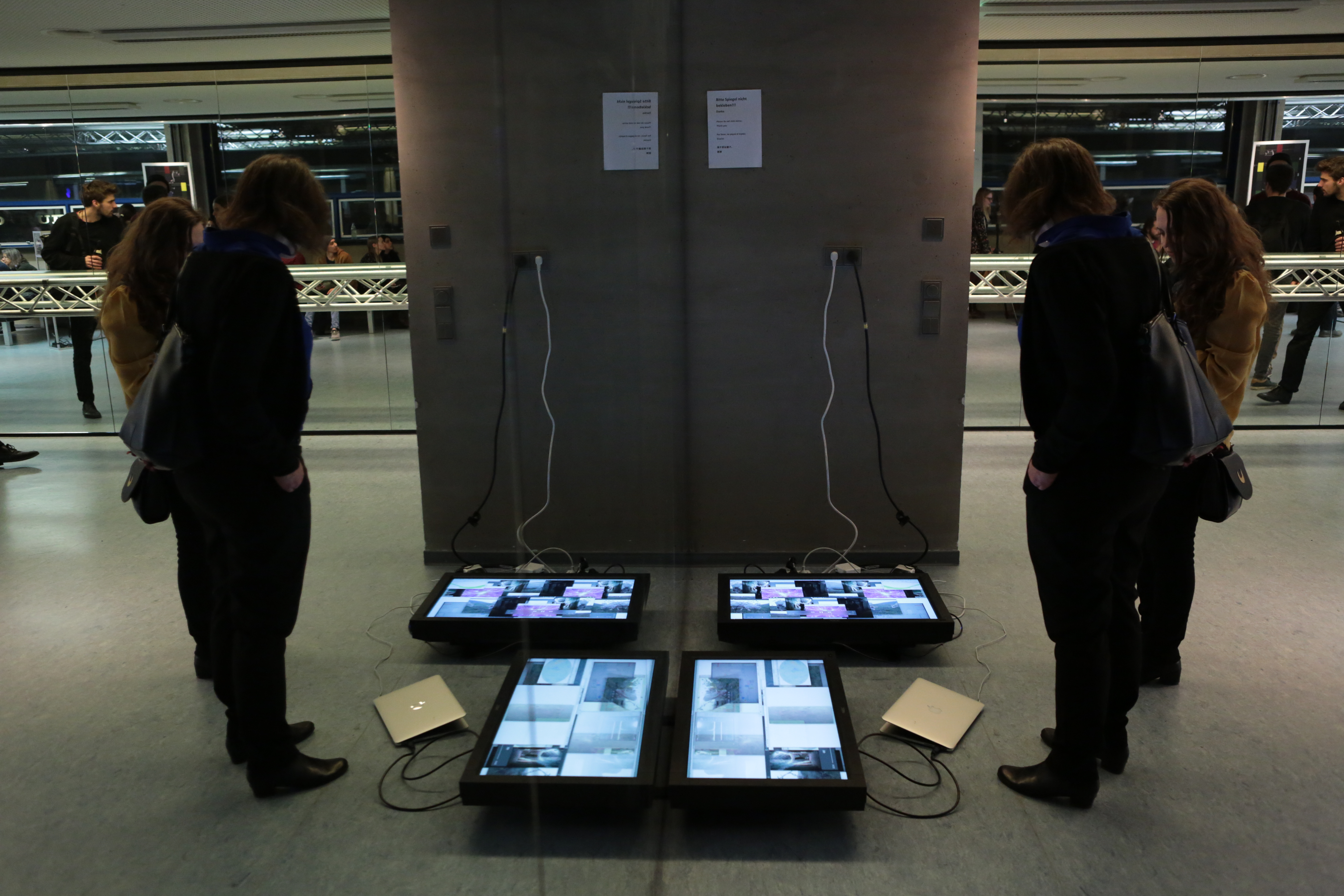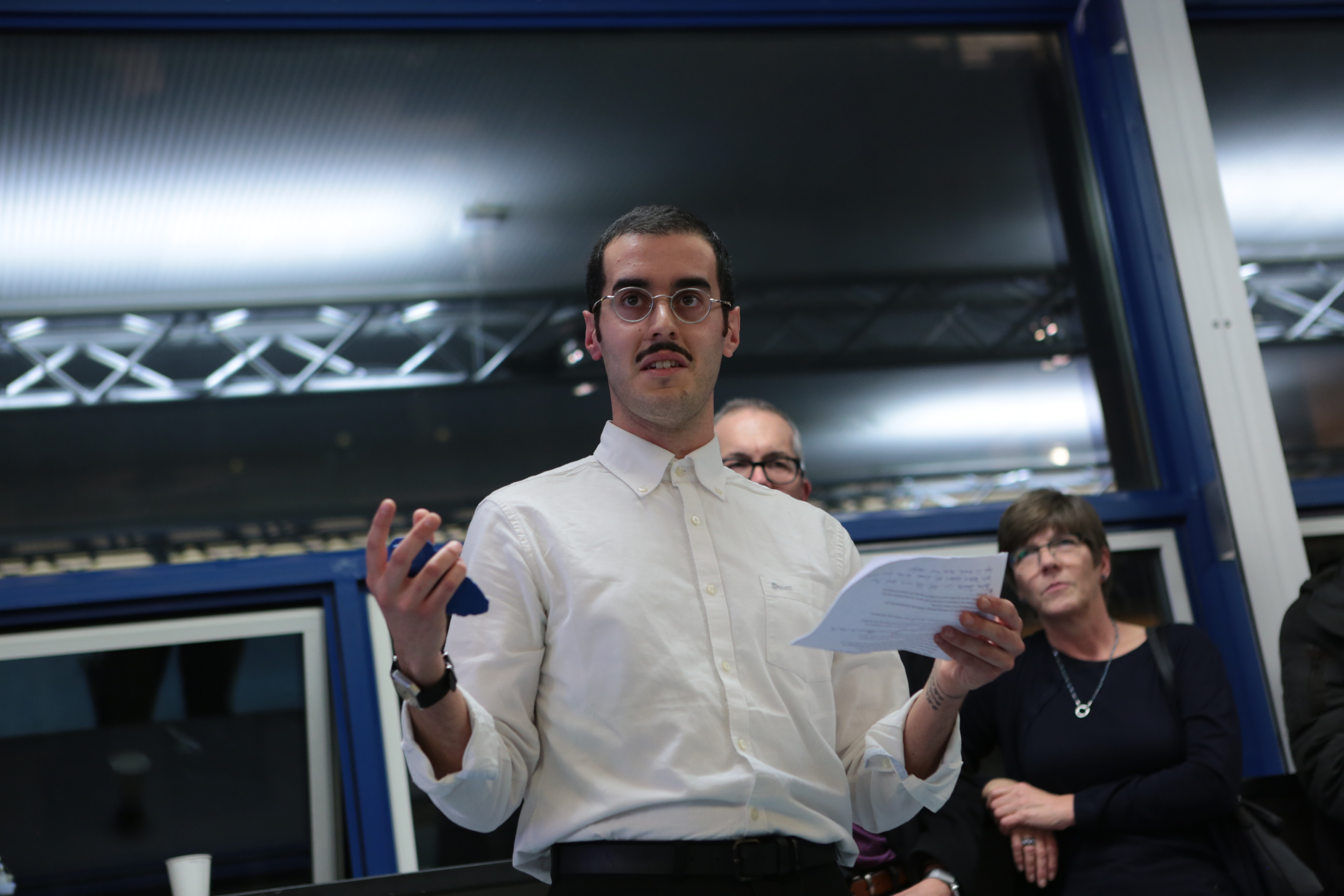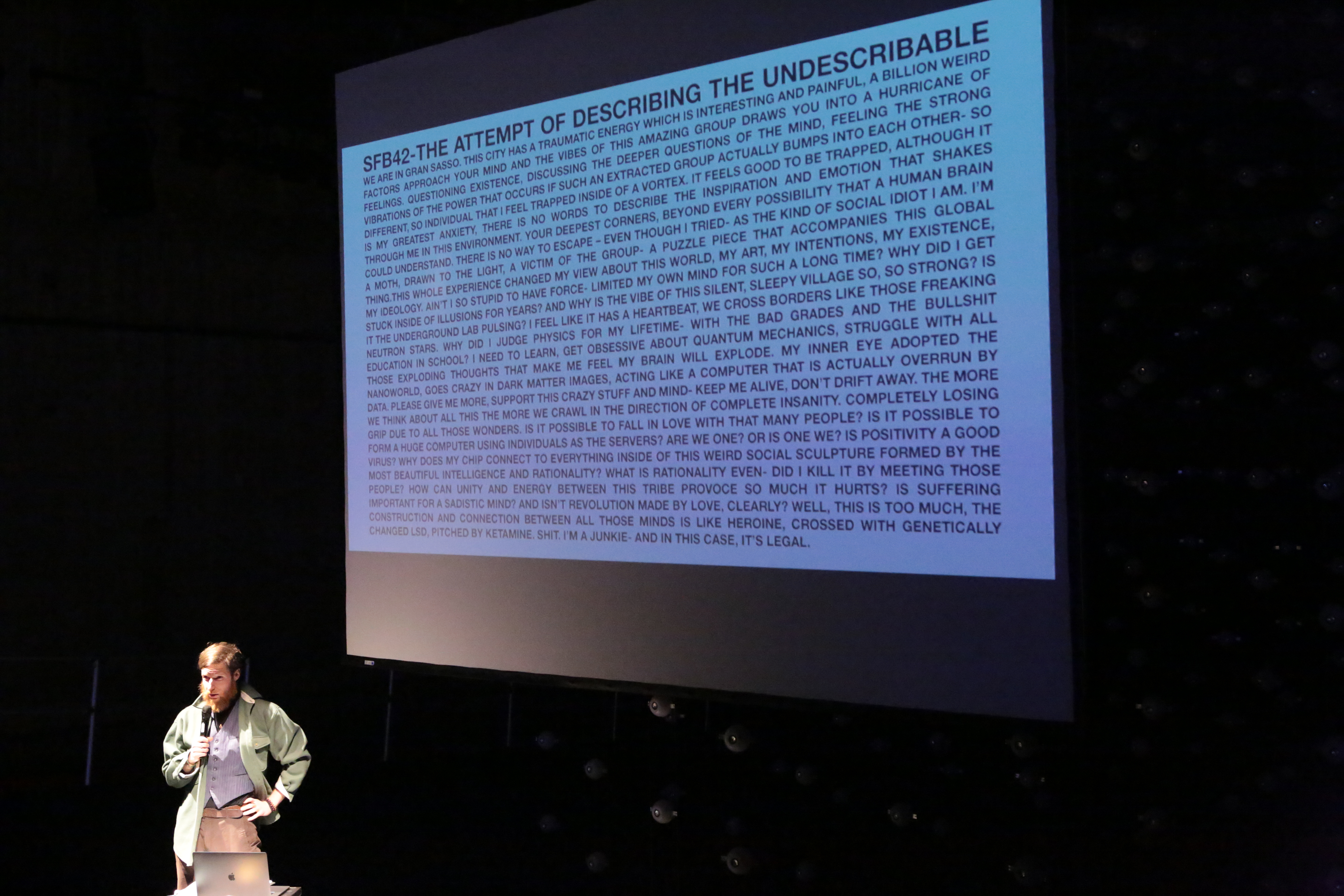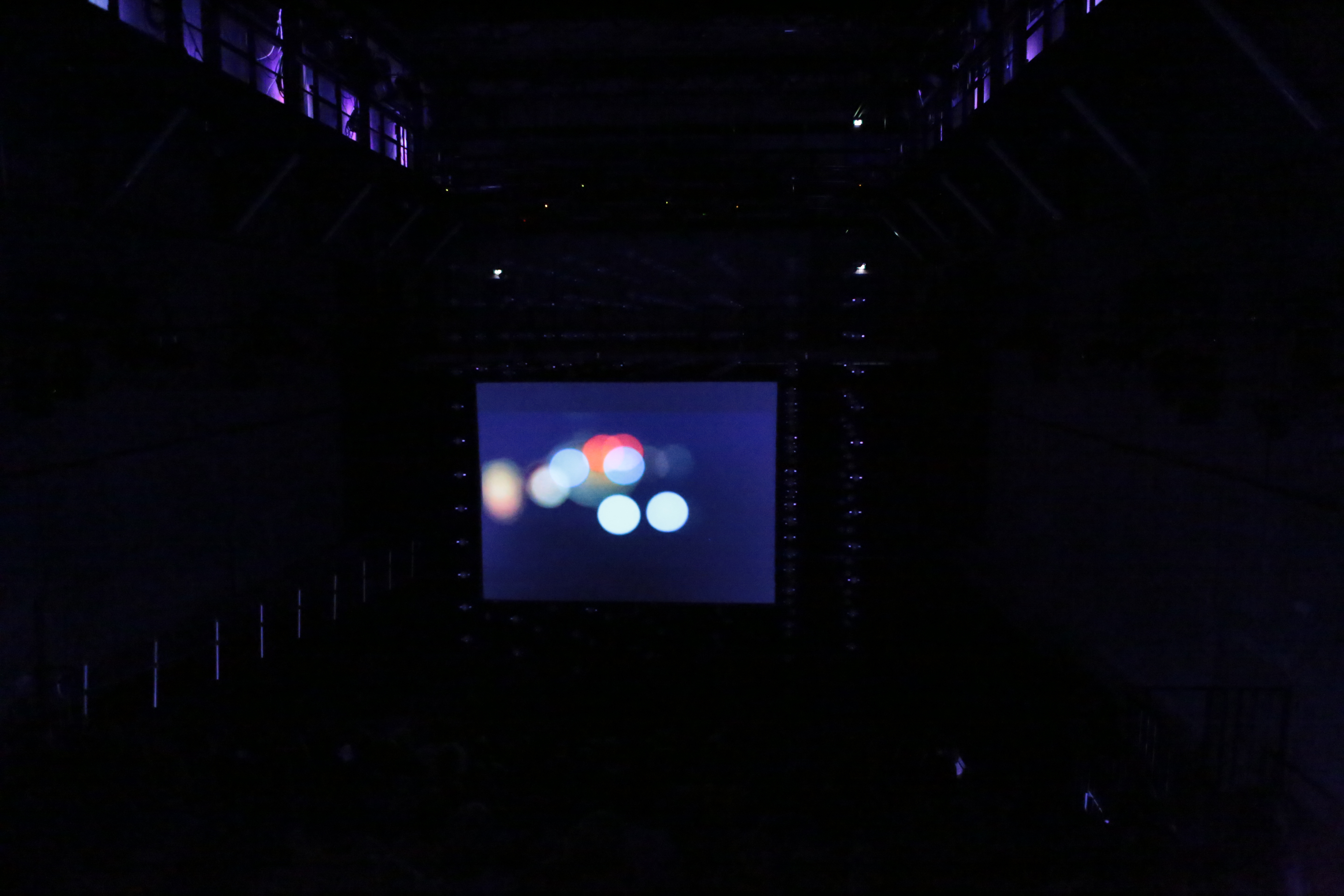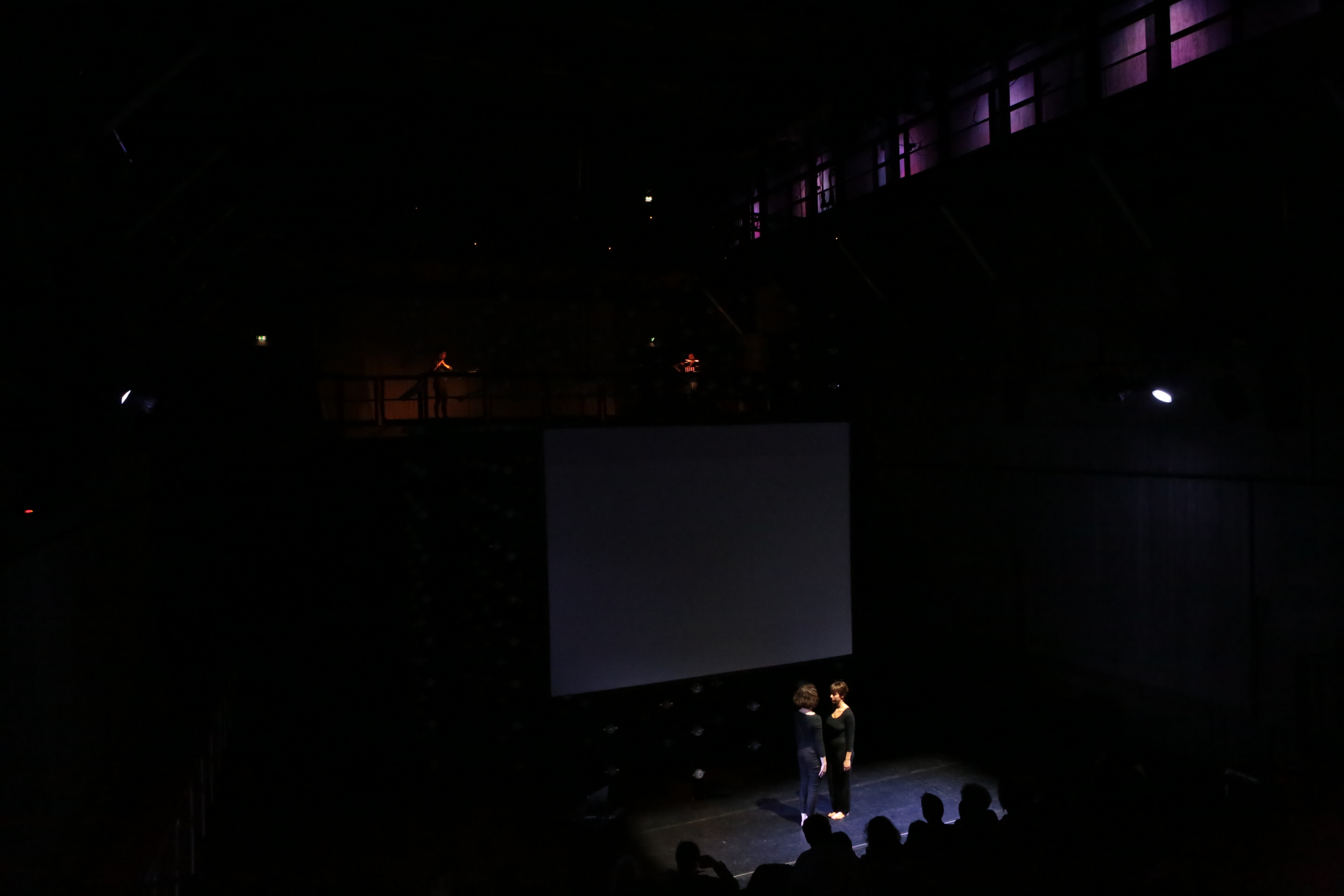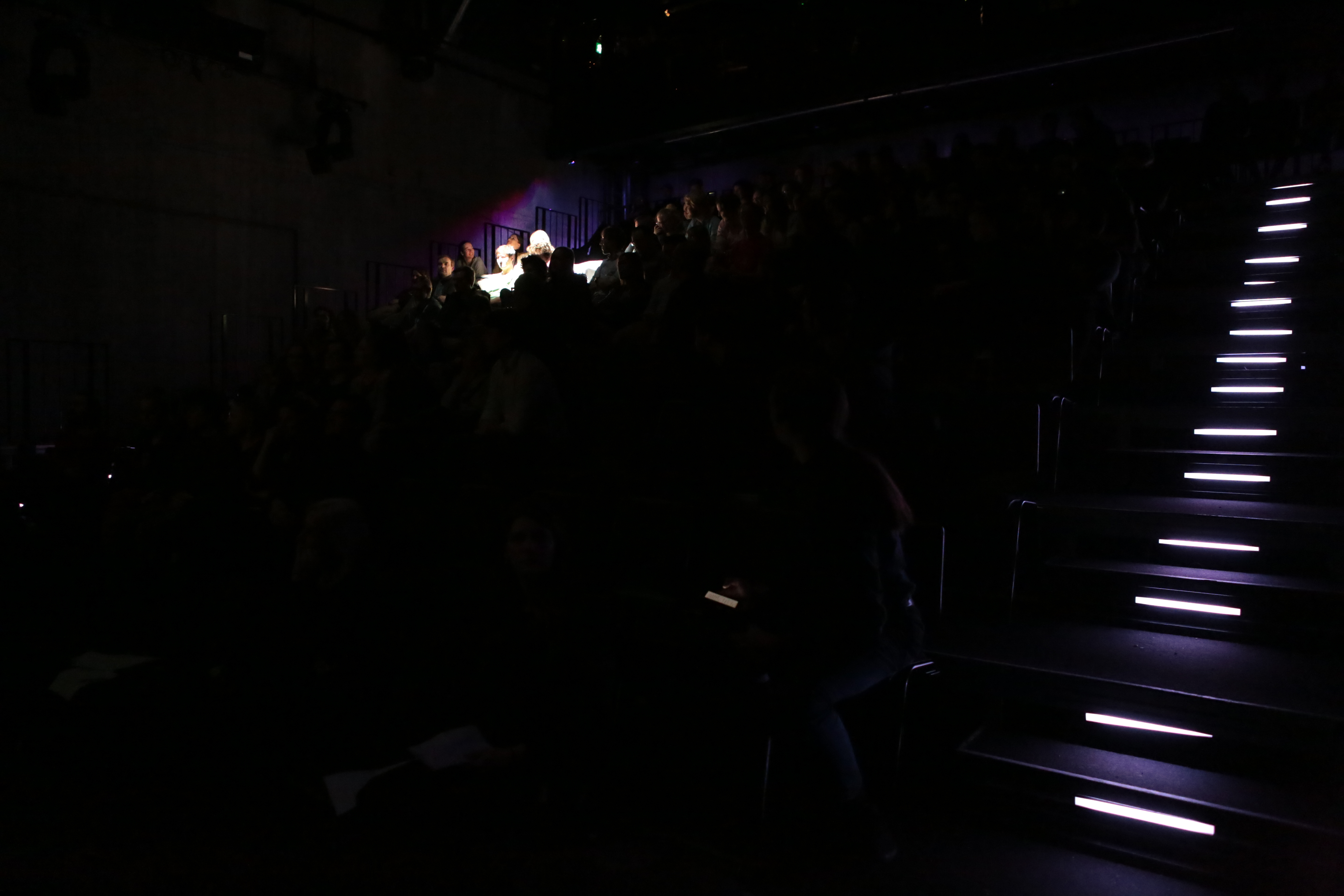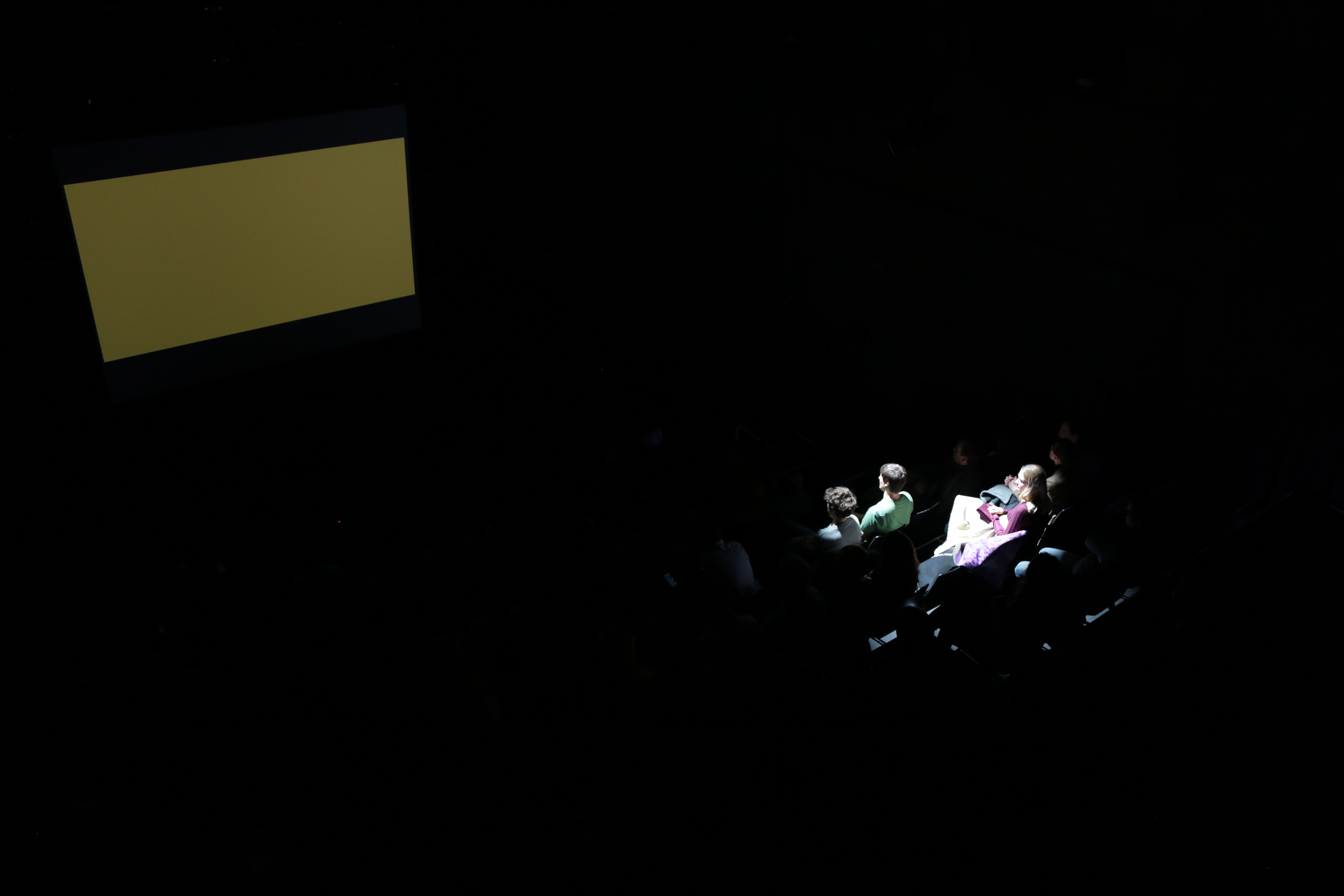 photos by Constanza Meléndez
︎ event
www.sfb1258.de/eco-techno-cosmo-logic/